Banana Bread from Betty Crocker
Boomette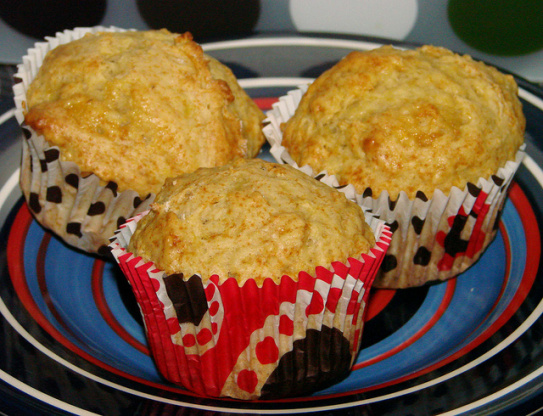 This is the recipe I always use for banana bread. It is very forgiving and you can add more nuts, more bananas (just adjust the milk quantity so the batter has the consistency of muffin batter), and only need one bowl. I use walnuts usually, but pecans are good too and I usually use the cheap 'whole and pieces' nuts without chopping further.

Nice and easy recipe. I used apple sauce for the fat portion. This makes the texture a little dense. I too made them into muffins. Made for PAC spring 2012
Put the bananas in the mixer bowl and beat to mash them.
Add all of the other ingredients and beat for 30 seconds (don't over-beat).
Pour/scrape into a 9x5x3 pan with the bottom only greased.
Bake at 350 for about 1 hour until a toothpick inserted in center comes out clean.