Tisme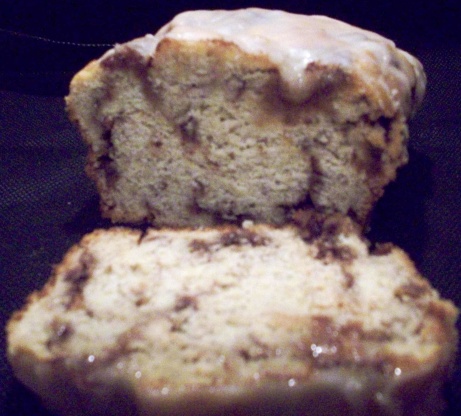 I won't leave stars because I couldn't find Mars bars here, so I subbed Snickers. Overall, I made half a recipe since I only had one banana. The cake itself was not very sweet and doesn't stand on its own very well. But since I changed the recipe using a different candy bar, don't want to dissuade others from trying!
Preheat oven to 180°C.
Line a 7 x 11 x 21cm loaf pan with non-stick baking paper.
Beat 150g butter and 1/4 cup (100g) brown sugar until pale and creamy.
Beat in 2 eggs and 2 bananas, mashed.
Combine 2 cups (300g) self-raising flour and 3 x 60g Mars Bars, chopped.
Fold into the butter mixture with 1/2 cup (125ml) milk.
Spoon into pan.
Bake for 50-55 minutes. Set aside to cool.
Combine 1 cup (150g) icing sugar, 2 tbs caramel topping and 2 tsp hot water.
Drizzle over the cake to serve.