Balsamic Honey Pork Tenderloin
karadale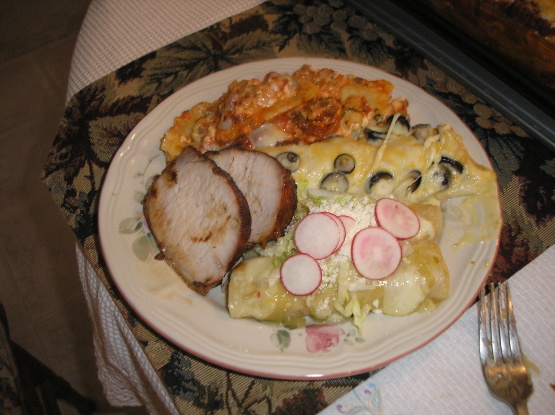 This is also great with pork steaks --- make certain to marinate in the fridge for 24 hours.

I was a little disappointed that the marinade didn't contribute much to the meat. I ended up marinading it for two days, and while the very outside rim of the slices of pork were tasty, the inside tasted completely plain and dry. It would be nice to have some sort of sauce.
To make the marinade; mix the honey, mustard, balsamic vinegar, oil, garlic, green onions and pepper in a large bowl.
Add in the pork tenderloins, and turn to coat.
Cover and place in the refrigerator for 24 hours.
When ready to cook the pork, remove from the fridge and reserve the marinade liquid.
Place the pork on the grill, and brush with reserved marinade.
Close the grill lid and cook, turning and basting one or two times.
Cook for about 18-20 minutes, or until inside has a hint of pink.
Transfer pork to a cutting board, and let rest for 10 minutes.
Slice into about 1/2-inch slices (or smaller).
Serve on a platter with roasted potatoes.