JustJanS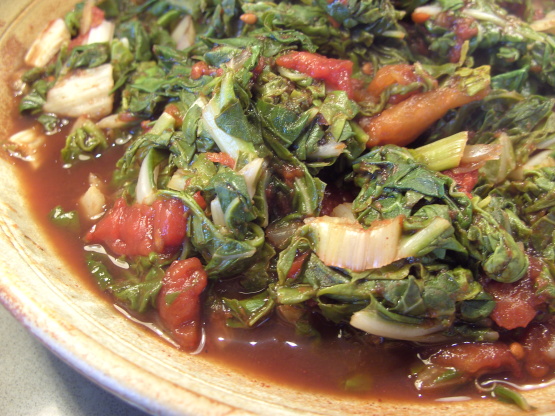 Use a high quality balsamic vinegar for best results!

Excellent!! I added a can of chickpeas and made this a main dish. Thanks for posting.
Wash the chard and chop or tear into pieces, discarding the rough stems.
Heat tomatoes over medium heat in large skillet.
Add vinegar and chard.
Cover and steam until cooked to desired tenderness (5 to 15 minutes).