Baked Ziti and Summer Vegetables
Prep 10 mins
Cook 35 mins

I recommend this 40 minute dish. Perfect for a weeknight dinner, and paired with Mixed Greens Salad#459021, is a nice complimentary meal.
Directions
Cook pasta according to package directions, omitting salt, and drain.
Preheat oven to 400 degrees.
Heat a large skillet over medium-high heat, and add oil to pan.
Add squash, zucchini, and onion and saute for 5 minutes.
Add tomato and garlic and saute 3 minutes, remove from heat and stir in pasta, 1/2 cup mozzarella, all herbs, 1/2 teaspoon salt, and all the pepper.
Combine ricotta, remaining salt, and egg, and stir into pasta mixture.
Spoon into an 8-inch square glass, or ceramic baking dish, coated with cooking spray, and sprinkle with remaining mozzarella cheese.
Bake 400 degrees or until bubbly, and browned.
Reviews
Most Helpful
Very good recipe. I didn't add the egg to the ricotta, only because I didn't realize, to late, I had none on hand. Didn't appear to really need one. Made for New Kids on the Block Tag game. :)

This was really good! I actually had it in a Cooking Light issue, but it showed up in my email one day, and reminded me! I used 2 yellow squash and 1 zucchini (both from the store, so they were medium-size), and campanelle pasta. I didn't have ricotta cheese, but I used cream cheese, as another reviewer did, and it worked fine. This was really tasty, and I liked that there was a more veggie-to-pasta ratio. I would definitely make this again!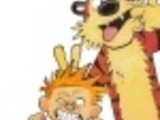 This was a good recipe. I tweaked it a bit, though. Didn't have tomatoes, but added red bell pepper and mushrooms. I thought the mushrooms added a good flavor dimension. Definitely added more oregano and basil than called for in the recipe (used dry as well). Also used more ricotta and subbed pepper jack for the mozarella. Will definitely try with tomatoes next time.
Summer Central