Parsley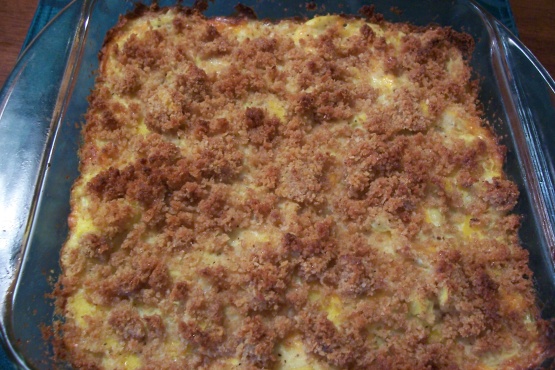 This recipe can be made a day ahead and stored in your refrigerator. This recipe is adapted from a magazine. Prep and cook time does not include the time it takes to cook and mash the squash.
Slice squash.
Boil or steam until tender.
Drain, then mash the squash.
Preheat oven to 375º.
In a large bowl, combine mashed squash, half of the melted butter, onion, eggs, sugar, salt and pepper. Spoon into a 2 quart casserole.
Combine bread crumbs with the remaining butter and sprinkle over the squash.
Bake 45 minutes.