Baked Ranch Parmesan Chicken
zanot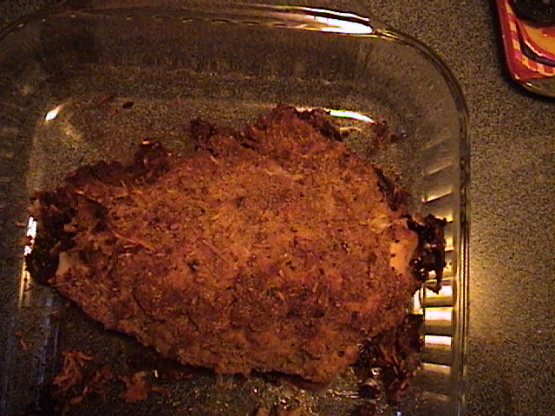 I found this recipe on line (don't remember where). I just made it tonight for supper and it was delicious. Very moist and flavorful.

I put the chicken breasts and ranch dressing in a ziplock bag. I put the breadcrumbs, parmesan cheese, pepper, sage, salt and garlic powder in a separate smaller ziplock bag. I put both bags into the freezer. I remembered it was in there and pulled it out for dinner last night. It was very tasty. The chicken came out crispy on the outside and juicy on the inside.
Marinate chicken breasts in the ranch dressing for 4 hours or overnight.
I opted for overnight.
Preheat oven to 450 degrees.
Combine bread crumbs, Parmesan cheese, black pepper, sage, salt and garlic powder; mix well.
Remove the chicken from the ranch dressing and coat with the breadcrumb mixture.
Place in a 13 x 9 pan baking dish.
Bake for 20 minutes, then reduce heat to 350 degrees and bake for an additional 30 minutes or until done and juices run clear.
Time does not reflect marinading time.