Baked Ham and Cheese Sandwiches
I have been making these for at least 30 years. When the kids were little and we would camp, I would make these up in advance and then just put them in the oven when we got to our destination.
Directions
Melt butter and add mustard (cheap, yellow), onion and poppy seeds. Cook slowly until onion is tender.
Spread both sides of your choice of sandwich roll with the above mixture.
Add slices of ham and cheese. Pile it on!
Wrap sandwiches in foil and bake in 375 degree oven for 15-20 minutes.
Reviews
Most Helpful
These were really good and reminded me of a baked ham sandwich my mother used to make when I was a kid. I think it was a Betty Crocker recipe and they had a really good mustard sauce on them. I omitted the onion for personal preference, thought I had Poppy Seeds but didn't so I left those out as well. For the cheese I used Smoked Gouda because that's what I had on hand and added sliced tomato from the garden. Everything came together in an ooey-goeey bun of deliciousness. Going to do these again real soon with Swiss on a Poppy Roll because that's the way mom used to do them. Thanks for posting.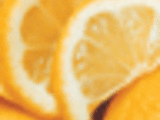 1/1/08: I made these for my husband's family get-together before Christmas. They were devoured! I did many different finger foods, and wanted something that was a little more substantial, but still small. I used a dozen nice size dinner rolls, and used 2 slices of thin ham and 1/2 slice swiss cheese per sandwich. I also used dry mustard instead of yellow mustard for a more suttle flavor. Sure would have liked to have had leftovers! I will make these again in regular sandwich buns for a meal, and might try with different meats and cheeses. Thanks for posting a versitle, delicious sandwich! 11/30/10: Tonight I made these with honey mustard and American cheese on regular hamburger buns. These sandwiches are foolproof and delicious no matter how you mix them up!

Delicious! Easy and fast to do, not real expensive and great for eating in front of the TV. I put this on my regular rotation list. Thanks!!