Baked Corned Beef Brisket Ala Kevin the BBQguru
This recipe is from an ol' friend, Kevin The BBQGURU at RecipeGoldmine.com. Be sure to read Kevin's tips before you start. * The process needs to be started the night before. Oven time is estimated depending on the size of the brisket used. Wonderful with Colleen's Colcannon Potatoes, fresh rye bread, horseradish and N .y. C. Irish Soda Bread. March 2012 UPDATE: by the photo you can see the beauty of this corned beef brisket. I decided to add a 1/2 bottle of Guinness Draught before closing up the foil and braising for the final few hours. You might like to try this too! The flavor. with or without the beer will knock your socks off, even if you are not wearing any! Soaking the brisket in water makes a huge difference and you will not miss the salty flavor. The rub will more than make up for it. Man oh man, this is good stuff!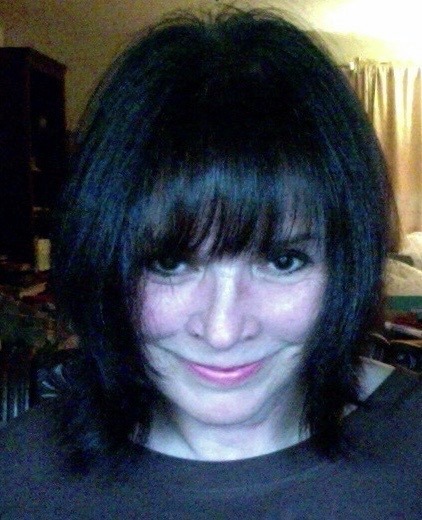 I was really anxious to try this technique, and will be doing so again. Now, I happen to have my own corned beef recipe that I've made for 30 years or so, but it has a glaze and I'm on a low carb diet so it's out of the question. This seemed like a nice alternative. I soaked this as directed and made the spice mixture and basically followed everything to a tee. The results were good and certainly better than typical recipes. The texture was unbelievable. I cooked my 3.86 lb corned beef for 6 hours at 275. Surprisingly, after all that soaking and changing water, it was still a bit salty for me. I also didn't care for the spice rub as much as I thought I would. I think there was too much thyme for me, which was sort of overpowering. So, next time, I will soak it even longer and I'll play with the spice mixture. Thanks for sharing this great way to prepare corned beef.
TIPS in Kevin's own words: Please read first. Process begins the night before the actual baking. Please plan accordingly.
Here is a recipe that has the proper spice mixture. You will need to soak the corned beef! Between 2 and 4 hours and change the water every 30 minutes. The reason you never hear people talk about this is because it is usually boiled.which takes the salt out. But roasting is a whole different technique. I would leave it UNFOILED for the first couple of hours. This will create a nice bark -- the outside area that will be intensely flavored. Then you can foil and finish cooking.
Cook it to an internal temperature over 185º. Unless you have a meat slicer and can slice VERY thin, cooking it to 150º will result in a VERY tough piece of meat. The connective tissue needs to breakdown and that takes much time and occurs around 170+º. To test for doneness, use a meat thermometer or simply poke the meat -- use a fork and twist it -- it should offer no resistance.OK, that's about it! Enjoy!
BEGIN DIRECTIONS:.
Soak corned brisket for 2-4 hours, changing water every 30 minutes.
Grind peppercorns and coriander seeds. Add remaining ingredients.
Remove brisket from water, pat dry and Rub spice mixture on the corned beef brisket.
Wrap tightly in plastic wrap and let sit overnight in the refrigerator.
Preheat oven to 250-275°.
Slow cook brisket uncovered for the first 2 hours. (At this point I add approximately 4 oz of beer) , then cover with foil. You will be slow baking for an additional 1 1/2 hours per pound until done.
Internal meat temperature needs to be near 185º or above when done. It is important to use a thermometer for this part. If it is above this temperature, now worries. Just recover and keep warm until ready to eat.
Allow meat to rest before slicing. Be sure to cut against the grain of the meat.
My personal note: I personally like to use an electric knife for slicing. Slice and thin or thick as you like.
In the photo: I served with boiled yukon gold potatoes (or baby reds), cabbage and carrots, the dump on the melted parsley butter (melt butter and add chopped parsley).
Enjoy!