Bahama Breeze Tostones Con Pollo
skemfam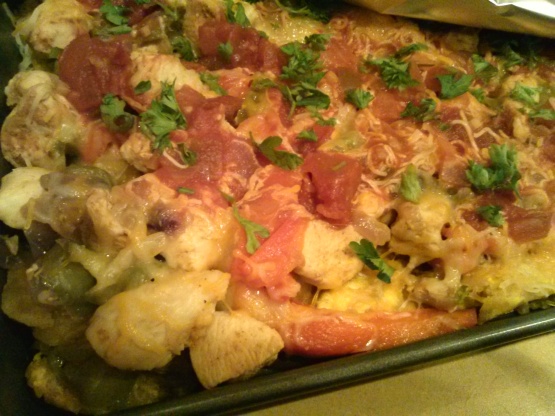 OMG! They're like spanish chicken nachos. Amazing!!! I buy my tostones (green plantains) at my local produce store, but they can be found at any spanish market. They come "pre-cooked /frozen." Do not thaw before frying!

This are absolutely the best version of spanish nachos.
Heat vegetable oil in fryer or deep skillet over medium high heat until sizzling when a SMALL drop of water is added.
Fry frozen tostones in batches of 5 or 6 until crispy and golden. Sprinkle with salt and set aside.
In separate skillet heat butter over medium heat. Add chicken, cumin and taco seasoning, stirring occasionally until nearly cooked through.
Add in bell peppers, onions and mushrooms. Cover and cook until soft.
Stir in cheese until melted.
To serve, top 6-7 tostones with chicken mixture. Top with a few spoonfulls of fresh salsa and sour cream if desired.