Babka, Cinnamon (Low Sugar, Low Carbohydrate)
Annacia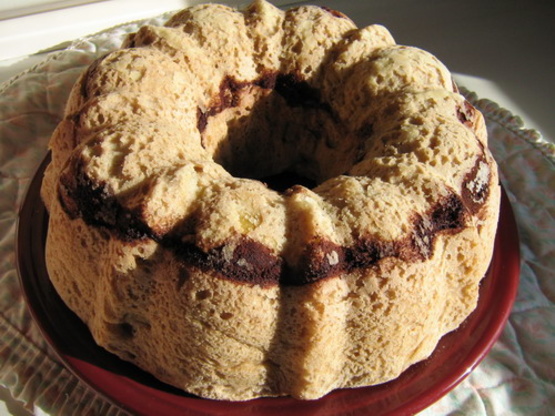 Is it a a yeast cake or a sweet bread, which ever you decide I'm sure that you'll also decide that it's lovely - especially if you are diabetic. Please note that this recipe will not work with all whole wheat flour and you should plan to use it in a resonably short time. As it has so little fat it will dry quickly....of course, you can always toast and butter it.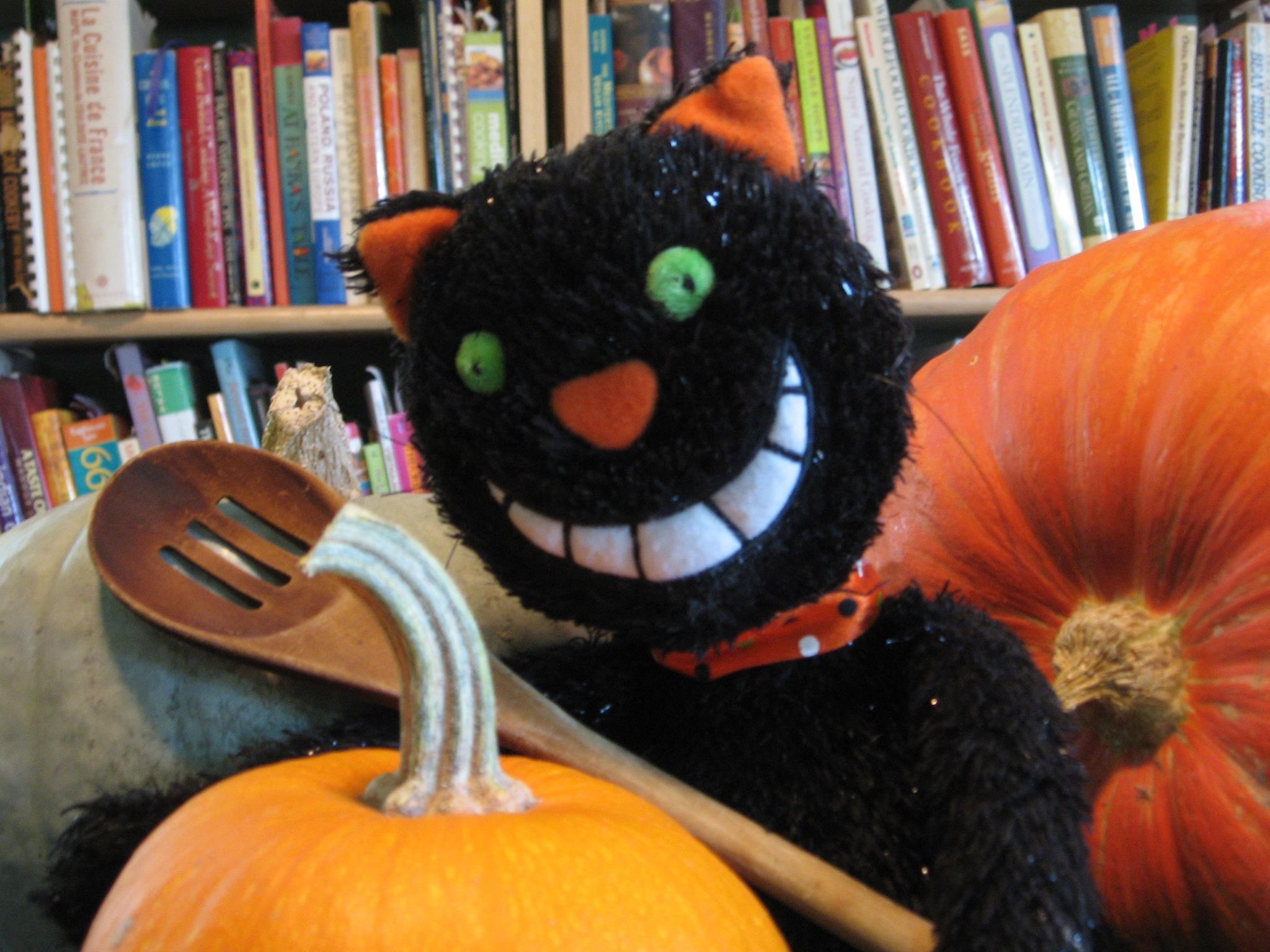 COOL! This was fun to make! I used half whole wheat flour, added nutmeg and subbed fresh tree ripened apriums for the apples. I did use the maple flavoring. I put mine on top of the dryer while I was doing laundry and used rapid rise yeast it still was only risen 3/4 the way after 2 1/2 hours so I baked it then. I didn't really like this plain but did enjoy it very much toasted with butter. Made for the ZWT4.
Put sugar and yeast in 1/4 cup of warm water and set aside for 10 minutes or so.
Heat 1 cup water in the microwave 1 minute. Add oil to water and maple flavoring.
Put flour, sugar, salt into the processor. While machine is running, add eggs, water-oil and yeast mixture and run for 1-1/2 minutes. The dough is quite sticky and moist. Add apples and process just to mix.
Pour and spread 1/2 of the dough into a sprayed 10" ring-form, bundt or springform. I used a 10" angel food pan with the loose bottom. Put half of the cinnamon- Splenda-cocoa mix on the dough. Put the rest of the dough on by spoonfuls and spread carefully. Top with the rest of the cinnamon-Splenda-cocoa mixture.
Cover and let rise until it fills the pan. Maybe 1-1/12 hours. It rises faster than if it had lots of sugar in it.
Bake in a 350 degree oven 45-50 minutes, until it is golden. Let cool in the pan 20 minutes and then promptly remove. The bottom can get soggy if you leave it in too long.
Cool completely and serve. This cake freezes well.