Parsley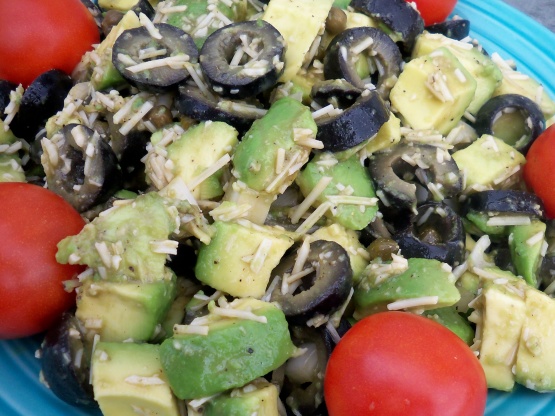 From AllRecipes. This sounds like such a great combination of flavors and textures! Hit that olive bar.
In a large bowl, mix the capers, garlic, lime juice, olive oil, balsamic vinegar, Parmesan cheese, salt, and pepper.
Gently toss in the olives and avocados until coated. Cover, and chill 30 to 45 minutes before serving.