packeyes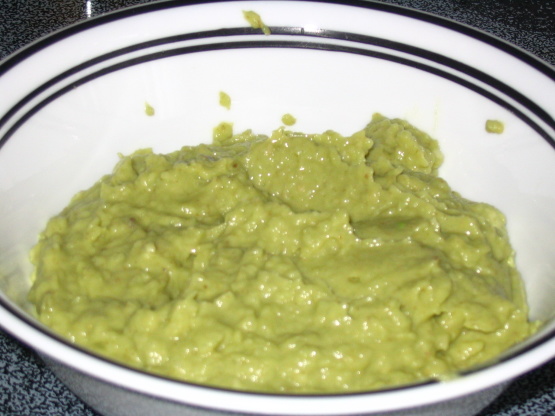 This took me less then 5 minutes to throw together but it took an hour to chill. To put it on turkey sandwiches was given by TexasHurricane in her review. I think I found this on an Avocado web site.

Very good @ first try with hummus and a new food processor. Shared it with friends and they loved it too. Suggestion to pass on - whenever you make any type of hummus, layer plastic wrap directly on top of hummus not just the bowl to keep it from changing colors especially avocado because even with lemon juice it will become dark and not as appetizing.
Place all ingredients except crackers in blender or food processor container; cover.
Blend until smooth.
Place in bowl; cover with plastic wrap and refrigerate for at least 1 hour.
Top each cracker with a generous tablespoonful of avocado mixture or let the guest's do it for themselves.
Serve at once.