Prep 20 mins
Cook 50 mins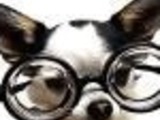 My friend Robin's Aunt Mary, both of whose parents were born in Hungary, was a legendary cook. This is one of her cakes--a very moist and delightful cake.
Directions
Preheat over to 350 degrees F.
Sprinkle apples with sugar and let stand.
Mix beaten egg and butter.
Sift in flour, soda, salt and cinnamon and mix very well.
Fold into apples and make sure the apples are well and evenly coated.
Mix in raisins and, if desired, nuts.
Note: we use raisins which have been soaked in bourbon.
Note 2: If using regular raisins, make sure you plump them in warm water or rum or the like, then drain before adding.
Place in a buttered 8" x 8" square baking dish or in a buttered bundt pan and bake for about 50 minutes.
Cool briefly on rack in pan; turn out of the pan and allow to cool to room temperature on a rack.
Most Helpful
Yes! Kate this sure is a very moist and delightful tasty cake. I did top it with a streusel topping which gave this moist cake a nice crunch. I did use walnuts in the cake and added cardamom. Yum! Thanks!

A.M.A.Z.I.N.G. truly THE best apple cake ever and so easy. I am not a fan of raisins so I soaked some cranberries in bourbon instead, but other than that followed this recipe to a T and it was superb. Will most definitely make again.
I needed a recipe to use up some apples a neighbor had given me, and this looked easy. It *was* easy, and delicious!! I made it with only a very light sprinkle of cinnamon (hubby doesn't like it much) and added some freshly grated nutmeg. I also topped it with streusel, which put it over the top. The true test, though, was that hubby loved it too... thanks for the yummy, EASY recipe!