Apricot Glazed Sriracha Wings
Diana 2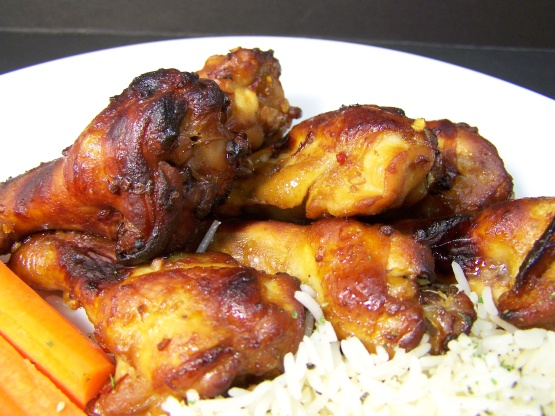 I found these online and tried them because we love all things Sriracha and WOW! They are amazing wings! Note the prep times includes marinating!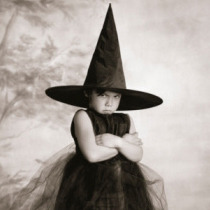 These are pretty good. I was expecting something a little spicier, but that can be adjusted next time. I'm not sure that it needed to be marinated for 2 days. I would think one would be plenty, but only having made this once, can't be sure. After the 1-3/4 hours of cooking, I had to increase the heat to get rid of the gooey skin. I upped the temperature to 350* for an additional 20 minutes. Served with Thai Sweet Chili Sauce for dipping. Honoured to make this as a "Thank You" for voting for Lawrencetown, Nova Scotia in the 2010 Kraft Hockeyville Competition.
Combine all ingredients, except the wings, in a bowl. Taste for sweet/hot/sour/salt balance and adjust to your preference. It should be very strong, if not add another tablespoon of Sriracha.
Place wings in heavy plastic bag(s) and cover with the marinade.
Seal and refrigerate for two days, turning the bag(s) occasionally to ensure even marinating. (Yes, this requires some planning but it's worth it.).
When ready to cook, preheat the oven to 325 degrees.
Spread foil over two shallow pans and top with racks (cake or roasting racks work well).
Spread wings out on racks, saving their marinade.
Roast for 1 3/4 hours in the middle or bottom of the oven, switching pans occasionally.
Every so often, turn wings, basting with marinade and piercing with a fork during the first hour of roasting.
Wings are done when they can be easily pierced with the tip of a sharp knife. If they are not crisp enough for you, flip on the broiler or turn the oven to 500 degrees for a few minutes. Watch carefully - they can easily burn. Serve hot, warm or cold. Squeeze fresh lemon over them at the table.