Chouny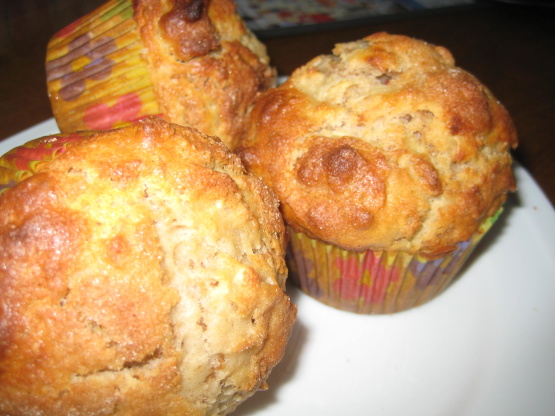 These muffins are filled with some of my favorite spices: cinnamon, cloves and nutmeg. Use up any apples you have in your refrigerator. They smell as good as they taste.
Mix together first two ingredients (Sugar & Cinnamon) reserve for topping.
Sift together all dry ingredients except brown sugar.
In a bowl, cream together, brown sugar, butter, honey, milk and egg.
Add creamy mixture to dry ingredients.
Add Bran flakes and grated apples to mixture.
Sprinkle sugar & cinnamon mixture over each muffin.
Bake at 400F for 20 minutes, or until golden brown.