Debbwl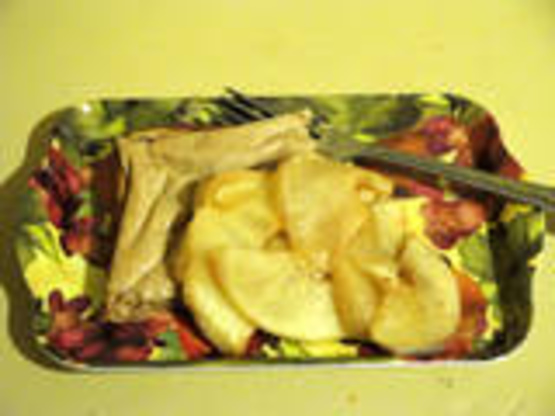 I use this when I have to many apples hanging on the trees, and have enough applesauce to keep us happy and full until 2011. Very easy, every delicious, and oh so easy. Just enjoy the delicate taste of the fresh apple, cinnamon, sugar, and maple syrup. Top with your favorite ice cream, I use butter pecan, well...just cause I love that ice cream! Enjoy!

Made for my grandbaby. The recipe said sprinkle with sugar and cinnamon, but I added an extra sprinkling of grandmotherly love.
Peel and slice apples.
Put slices in a microwave safe bowl.
Sprinkle with sugar, cinnamon.
Microwave 4 minutes, checking apples for doneness. If not done, give them about 20 seconds more until done.
Stir apples and sugar/cinnamon after removing to cover apples with sugar mixture.
Add maple syrup and ice cream.