Debbwl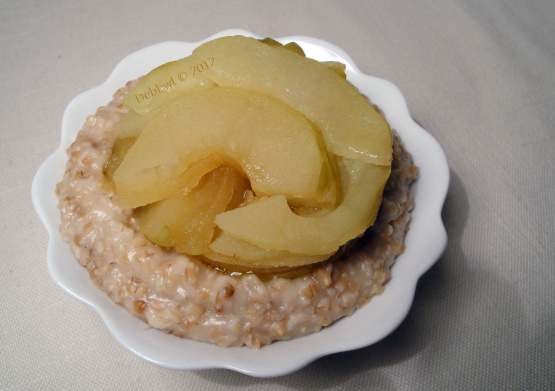 My family loves this dessert and I love it because it is quick and easy to make. I also like that it is made in the microwave.
Divide apples into four 10-oz. microwave-safe bowls.
Top each with 1 teaspoon of brown sugar.
Sprinkle with cinnamon and top each with 1 teaspoon butter.
Cover and microwave on high for 7-1/2 minutes or until apples are tender.
Cool slightly.
We sometimes top with vanialla ice cream.