LUv 2 BaKE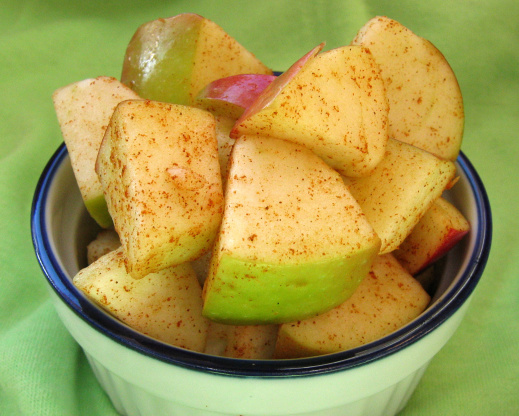 A delicious, incredibly easy way to dress up fresh apples for an quick snack. Enjoyed by both kids and adults alike.

I made this and thought it tasted like apple pie. My mom and brother also thought they tasted <br/>delicious. Instead of slices I diced my apple. Thank you for such an easy and delicious snack or dessert.
Cut up apple (with or without skin - your choice) into bite sized chunks.
Put the chopped apple into a container with a lid (ex. an empty margarine container).
Sprinkle on the cinnamon, put the lid on the container, and gently shake so cinnamon covers apple.
Eat and enjoy immediately.