Antipasti Di Tonno E Fagioli
Rita1652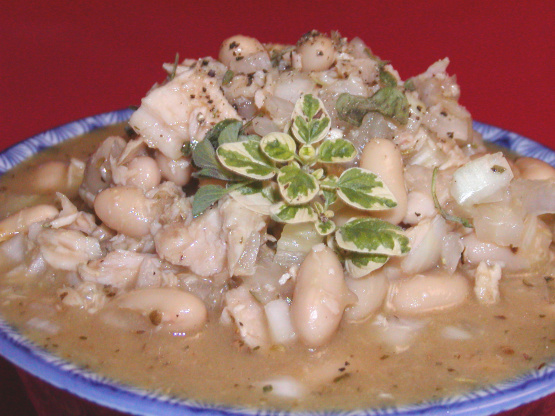 A nice quick summer lunch, or can be served as an elegant appetizer salad. If you can find tuna in olive oil, it's well worth it in this recipe, but when draining the tuna, save the olive oil for the dressing. Cook time is actually chill time.

I made this exactly as the recipe reads, and it's wonderful! I used a low-sodium tuna (I don't watch salt intake, but I don't like all of the weird flavor additives of other tuna) and the cannellini beans (I love their creamy texture). The amount of onion is just enough, not overpowering; the celery is just enough for some crunch. And I personally like squeezing just a touch of lemon juice on it! Thanks, Jim for posting such a fantastic recipe!
Mix the vinegar, oil, oregano, mustard, , salt and pepper together in a bowl until combined and fairly viscous. If the dressing is too thick, thin it out with some of the reserved bean liquid.
Mix the tuna, beans, red onion, celery and garlic into the dressing, breaking the tuna up.
Refrigerate for at least an hour before serving, but serve at room temperature.