Evie3234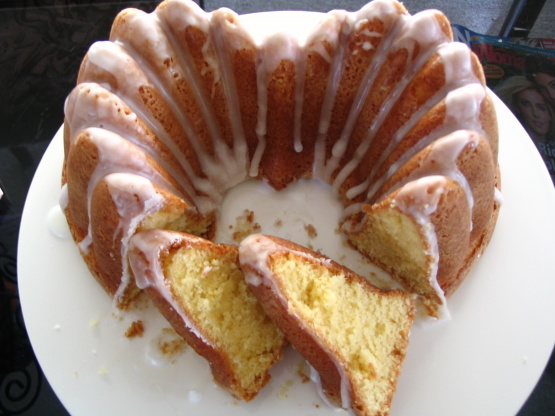 This cake has a nice texture and a crust that is just crunchy enough. I hope it is not already posted on Recipezaar. I looked at MANY pound cakes and could not find an exact match. Some called for 2 cups of powdered sugar but this one uses a whole pound.

Great flavour just on it's own.
Cream butter or margarine and sugar well.
Add eggs one at a time, beating well after each addition.
Add flour 1/2 cup at a time, beating in each addition before adding the next.
When well blended, add the vanilla and lemon extracts.
Turn into a well greased and floured Bundt pan.
Bake in preheated 350 degree (Fahrenheit) oven for 45 to 55 minutes.
Cool briefly, then turn out onto serving plate.