Almond Cracked Wheat Bread (Abm)
loof751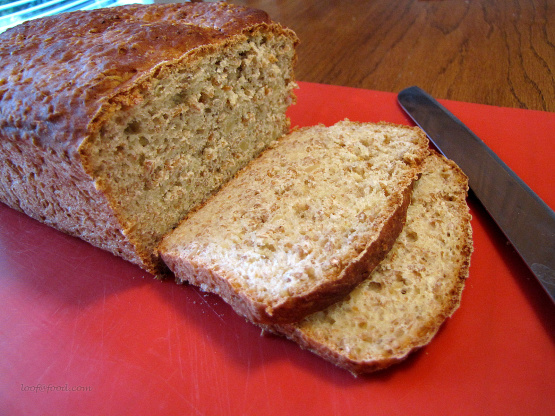 The addition of almond paste gives this loaf a tender moistness; it's also a good complement to the nutty flavor of cracked wheat. The almond flavor isn't strong, but adds a delicate hint of sweetness. Baking time is however long your bread machine takes.

This is a nice flavorful bread! The almond is very subtle and is a nice complement to the nutty cracked wheat. The bulgar stayed quite chewy/crunchy even after baking so I might let it soak a bit in the water before adding the other ingredients next time. I made this using a stand mixer, let it rise for an hour in the bowl and an hour in the loaf pan, then baked for 40 minutes at 350. Great hearty bread - thanks for sharing the recipe!
*If you don't have access to prepared almond paste, substitute 1/4 cup blanched slivered almonds ground to a paste with 1 tablespoon sugar.
Place all of the ingredients into the pan of your bread machine, program the machine for Basic White Bread, and press Start.
Check the dough after 10 to 15 minutes of kneading; it should have formed a smooth ball, soft but not sticky.
If necessary, adjust the dough's consistency with additional flour or water. Yield: one 7 to 8-inch loaf.