Ali's Real Crab Crab Dip (Hot or Cold)
Boomette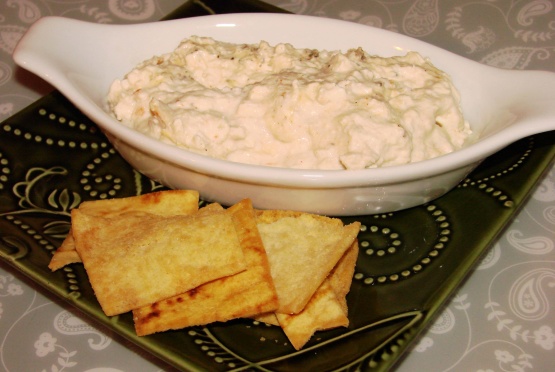 This is a slightly spicy crab dip. May be served hot or cold. To be served with toasted with ciabatta bread. YUM! I created this recipe after eating a crab dip sandwich (ciabatta bread, swiss cheese and crab dip) at The Marina Cafe in Jacksonville, NC.
If Serving Hot: PREHEAT oven to 425 degrees F. Mix all ingredients except for Crabmeat into a medium oven safe baking dish. Place mixture into oven for 15 minutes or until heated through. Once heated, take cream cheese mixture out of the oven and fold in crab meat. Serve with toasted ciabatta bread.
If Serving Cold: Simply mix all of the ingredients together then place in a serving dish. Serve with toasted ciabatta bread.