Peter J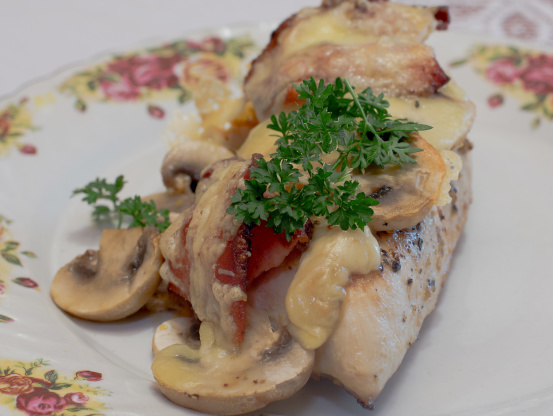 Recipe by Debi "Way Down Under", as she says.
Season chicken breasts with salt and pepper.
Sauté in oil, until golden and cooked through.
Remove from pan, spread with Dijon mustard and place in roasting dish.
Cover with layer of mushrooms and bacon, then top with cheese.
Heat in oven at 400º for 5 minutes, just until cheese melts.
Garnish with parsley and serve.