Jubes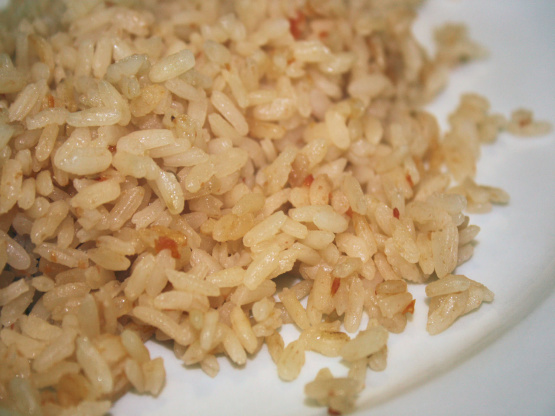 This how my daughter-in-law makes her rice.

Top Review by 16Paws
This is the recipe! I've been trying to find the recipe that I grew up with in a Mexican family. This duplicates it. So good...very light, not overpowering, fresh. The only change I made was to add some chopped onion to the rice during the browning portion and some salt just before simmering. DH loved it as well. I served it with sour cream chicken enchildas, refried beans and salad. Next time, I'm going to brown on the stove and put everything into my rice cooker as suggested by another reviewer. Thanks for sharing!
Blend in the blender the garlic and tomato till puréed.
Heat oil in skillet.
Add rice; toast until light brown, being careful not to burn (rice will be puffy).
Add water and puréed mixture.
Cover and turn down to simmer.
Cook for 15 minutes or till all water is absorbed.