Bergy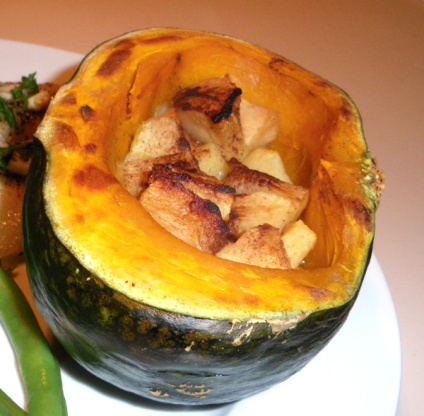 Tender acorn with a apple pie like filling.

This acorn squash dish is easy and tasty! I forgot to get the squash in the oven before cooking everything else, so I used my handy microwave to get this done quickly. I just poked some holes in the squash with a fork and microwaved it for 5 minutes. Then the squash was tender enough to easily cut in half and scrape out the seeds. After adding the apple filling, I just cooked for about 10 minutes.
Sprinkle squash with salt.
In skillet, saute apples and raisins in butter.
Add sugar, cinnamon, and nutmeg, cook for 5 minutes.
Spoon into squash halves.
Place in baking dish.
Bake at 350* for about 1 hour, until tender.