Aaloo Fry (Spicy Fried Potatoes)
Runa Z.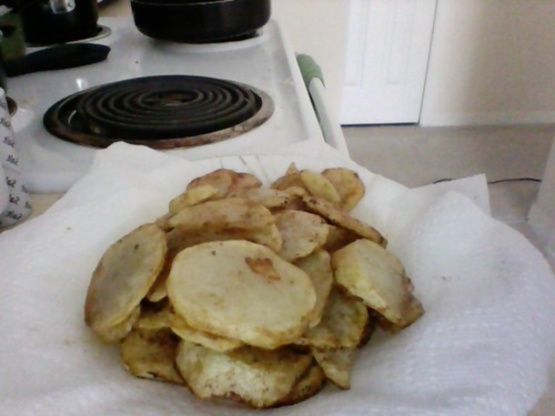 This is an excellent side to many Indian dishes but this is the best served with dhal curry. Try it with my meat dhal curry.
After washing potatoes, add spices (except salt if not frying immediately otherwise it will draw water).
Toss potatoes in spices until well coated.
Heat oil in saucepan.
When oil medium hot, add salt to potatoes and fry in batches until potatoes develop a crisp outer layer to it but soft inside.
Drain and serve hot with dhal.