Prep 10 mins
Cook 10 mins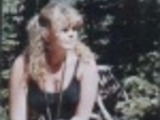 This is the very best way to use up left over corned beef or a great dinner using deli corned beef slices.
Directions
Combine mayonnaise, chili sauce and horseradish in a small bowl; set aside.
Spread one side of each slice of bread with butter.
Generously spread the mayonnaise mixture on the other side of each slice of bread Place 1 slice of cheese on 4 slices of bread on top of the mayonnaise spread.
Arrange corned beef over cheese.
Top corned beef with saurkraut.
Place another slice of cheese over the saurkraut.
Close sandwiches with the rest of the prepared bread, mayo side down and butter side up.
Cook on a pre-heated griddle or large skillet over medium-low heat for 4 or 5 minutes per side until bread is toasted and cheese is melted.
Most Helpful
This is a fantastic Reuben. My hubby and I ate this two days in a row. We aren't big fans of corned beef so we substituted pastrami. The sauce is what really makes this great! I will always make Reubens with this sauce in the future. Thank you!

We just finished eating this for our St. Patty's lunch. WOW!!! That sauce is the answer to prayers. I've tried making Reubens before, even Reuben caseroles and didn't like them because of the sweetness of thousand island dressing. I cannot believe what a difference this sauce makes. Bless you for sharing this recipe!
Great Reubens, and we really liked the sauce--especially my horseradish-loving husband. I'll make them this way from now on. Thanks!!