2bleu's Margarita Ice Cream and Sherbet Fizz (Virgin)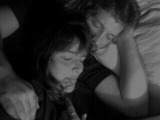 This is our creation of a wonderful summertime treat. Add a shot of tequila for the adult version. :)
Directions
Place 1 scoop of ice cream into a parfait glass. Place sherbet atop of the ice cream, then the other scoop of ice cream.
Pour margarita mix (and tequilla if using) over scoops. Splash with the seltzer water over top.
Garnish with marachino cherries and serve with a spoon and a straw.
Reviews
Most Helpful
This is a fabulous way to cool off after a long day of fun in the sun! I took my summer treat to the back porch and hid from the kiddos. My results didn't look as pretty as CulinaryExplorer's pic, but it tasted great! I did not opt for the tequila, but I did get another scoop of sherbert! Loved it!

This was fantastic! I could only find lemon, lime, orange sherbert but I think it worked out just perfectly. It reminds me of a root beer float, only margarita instead lol. We opted not for the tequila but I bet it would be good that way too! So simple and something I will make many more times!