Ugly Green Slime Detox Smoothie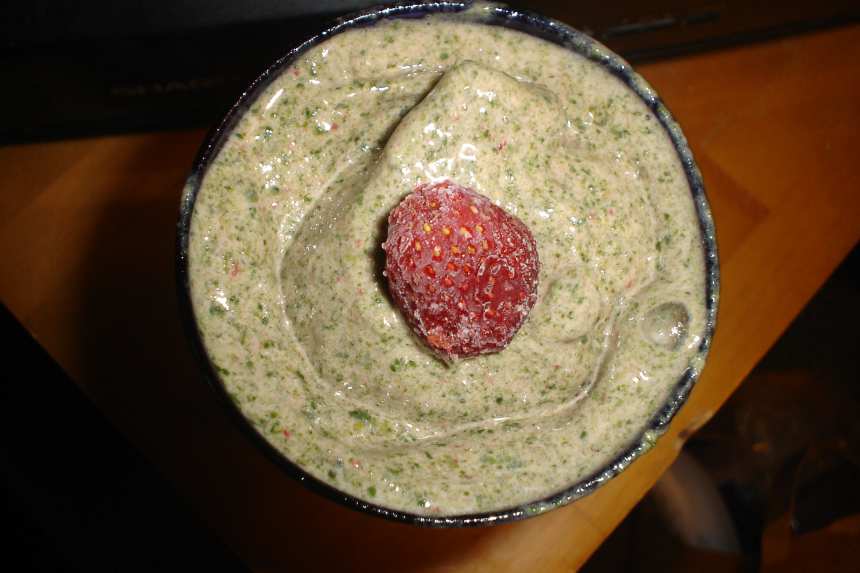 photo by The Tiny Chef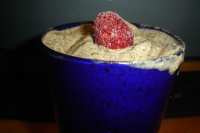 Ready In:

5mins

Ingredients:

6
directions
For the spinach, it's easiest to partially defrost one 10 oz. package by leaving it out for a short amount of time, or putting on the microwave defrost setting for three minutes or so. It should easily break in half. Do not completely thaw or squeeze dry. If you're only making one smoothie, you can wrap the other half and put it back in the freezer.
Add all ingredients to a blender and process until milkshake consistency. You may need to stop the blender and help it along if any of the frozen pieces get stuck in the blade.
Serve, garnished with a single strawberry if desired.
Questions & Replies

Got a question?
Share it with the community!
Reviews
A genius way to eat (well, drink!) your greens! I used a little less spinach, left out the honey, and added a tablespoon of flax seed. Nom. For us, the cayenne gave the smoothie just the slightest suggestion of warmth and didn't make it spicy at all, *but* do note that we eat a lot of spicy stuff, so maybe our taste buds have gone numb. ;-) Great recipe, thank you Jen!

 

Yummy! I used Recipe #415163 and frozen fruit and fresh spinach. I tasted it before adding the honey and I thought it was good that way. But because I knew I was going to skip the cayenne, I thought I'd try to be a little bit more obedient to the recipe and added the honey. It was good that way too, but you can definitely taste the honey flavor. I just knew I couldn't do cayenne on an empty stomach for breakfast! Reviewed for Healthy Choices ABC.

 

Perfect! i make this just about every day. i use soy milk and leave out the cayenne. i've made it with the pepper before. It tastes good, but a bit too spicy for my taste. Just too much for first thing in the morning for me. i use free-free's advice and do the fresh spinach thing. Thanks for introducing me to my favorite breakfast!

 

...well call me crazy but I think that this rates up there among best things I have ever tasted...I have been enjoying green based smoothies (greenies) daily for several months now...but this was the first time I ever used "milk" (i use either rice or almond) &/or honey with my mix...I have made this cocktail a half dozen times now ( and don't plan on stopping)...trying the little frozen package as stated and also using fresh bagged spinach that I tossed in the freezer overnite...I like the latter method better (for me) cause I am more used to buying and dealing with that type, it is bit easier on my blender and I also get more green in my drink - but either way ='s DELISH...the cayenne is genius!!!!! (oh yeah, that was new to me too!!!) LOVED IT ...THANKS ~Jen~ :) btw as green is my favorite color I don't find it "ugly" at all...DELIGHTFUL!!!