Tex-Mex Beef & Bean Tamales #RSC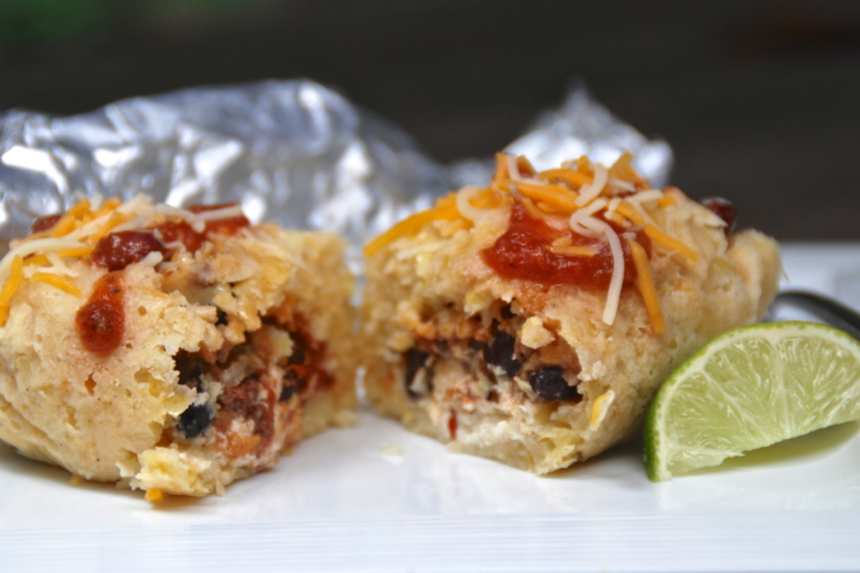 photo by blazes

Ready In:

1hr 40mins

Ingredients:

20

Serves:

4
directions
Make the masa dough for the tamales: Beat one stick of butter with 2 tablespoons sugar until fluffy. Add the egg and beat until mixture is smooth.
Place the corn kernels in a food processor or blender with the buttermilk and the salt and process until smooth. Add corn to the butter/egg mixture and beat until well blended.
Stir the baking powder into the masa (harina de maiz). Add dry ingredients to the corn/butter mixture, mixing until well blended. Stir in 3/4 cups grated Monterrey Jack cheese. Set aside.
Place the bacon in a heavy skillet and cook over medium heat until crispy. Remove from heat and set aside for another use, leaving rendered fat in the skillet.
Cook the chopped scallions and tomatoes in the bacon fat until soft and fragrant. Add the ground beef and cook over medium heat, stirring, until browned. Add the can of black beans (with liquid) and cook, stirring, until liquid is evaporated. Remove from heat and set aside. Taste for seasoning and add more garlic salt if desired.
In a medium bowl, whisk together the softened cream cheese with the ranch dressing.
Fill and Wrap Tamales: Place a 7 by 12 inch rectangle of Reynolds Wrap Non-Stick foil on the counter, with the non-stick side facing up.
Spread about 1/3 cup of the corn masa dough into a 3 x 5 inch rectangle in the center of the foil. Spread 1 tablespoon of the cream cheese mixture on top of the masa. Place 1/4 cup of the beef and bean mixture on top of the cream cheese. Sprinkle 1 tablespoon grated Monterrey Jack. Top with another 1/3 cup masa, and spread it to cover the filling.
Fold one short end of the foil up over the filling. Fold the two long sides in over the filling. There will be one end that is still open. Lift the tamale with the open end facing upwards and twist foil to close that end.
Make 3 more tamales in the same way.
Place tamales in a steamer basket, and place the basket over a pot with 2 inches of simmering water. Tamales should not touch the water. Cover tightly with a lid and steam tamales for 1 hour, checking water level from time to time.
Let tamales cool for 15-20 minutes before serving. Serve with extra cream cheese mixture on the side.
Tamales can be made ahead and reheated in the oven or in a steamer. Unwrap tamales before reheating them in the microwave. This recipe makes 4 large tamales. You can divide the ingredients into smaller amounts to make 8-10 smaller tamales, or even 16 appetizer-size tamales.
Questions & Replies

Got a question?
Share it with the community!