Summer Squash & Cottage Cheese Gratin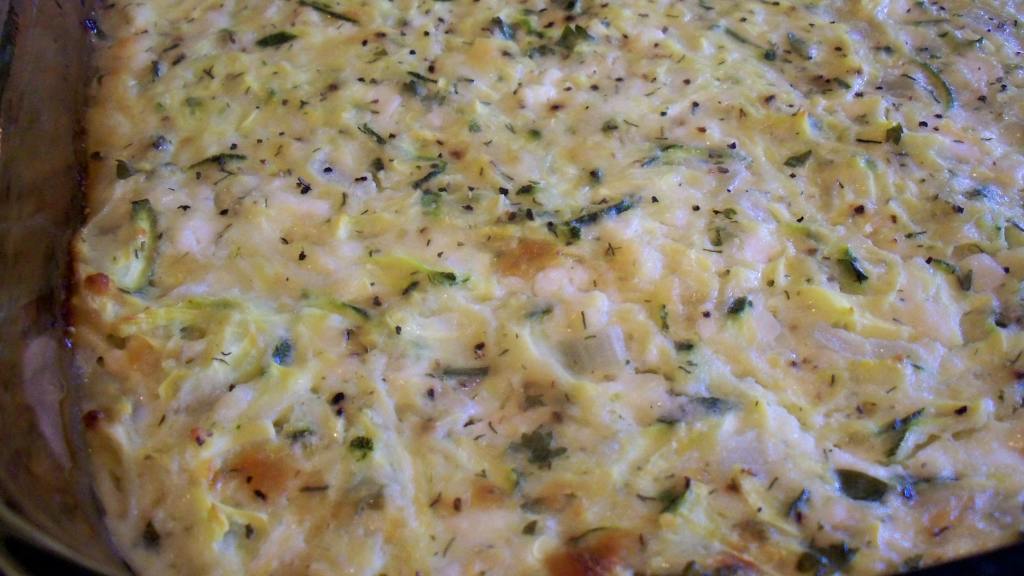 Ready In:

1hr 10mins

Ingredients:

11
directions
Place the cottage cheese in a strainer set over a bowl, and drain for 20 minutes while you prepare the remaining ingredients. Grate the squash, and place in a large bowl or colander. Sprinkle with salt and toss. Allow to sit for 20 minutes. Squeeze out excess water, then squeeze in a towel to dry.
Preheat the oven to 350°F Oil a 2-quart gratin or baking dish. Heat the olive oil over medium heat in a medium frying pan, and add the onion. Cook, stirring, until tender, about five minutes. Add the garlic, and stir for another 30 seconds to a minute until fragrant. Remove from the heat.
Beat the eggs in a large bowl. Stir in the cottage cheese, parsley, dill, Gruyère, onion and garlic, and squash. Combine well. Season to taste with salt and pepper, and scrape into the oiled baking dish. Bake 45 minutes or until set and lightly browned. Remove from the heat, and allow to sit for five to 10 minutes before serving. Serve warm or at room temperature.
Join The Conversation
I adore yellow squash and I have made it many, many different ways, but I must say this is probably my new favorite way to enjoy it. It takes a bit of time to grate and drain, but don't skip those steps. The end result is worth it. There's no residual water in the bottom of the dish, yet it's creamy and moist. The fresh herbs add a great flavor. I made this just as written and wouldn't change a thing. Thanx!

This comforting, high-protein gratin is good hot or cold, and especially pretty if you serve it with a fresh tomato sauce. It's from Martha Rose Shulman's column in the New York Times, "Recipe For Health". DO AHEAD: You can grate and salt the squash several hours before you make the gratin. The gratin will keep for a couple of days in the refrigerator, and can be reheated or served cold or at room temperature.