Sourdough Bread in Custom-Programmable Zo ABM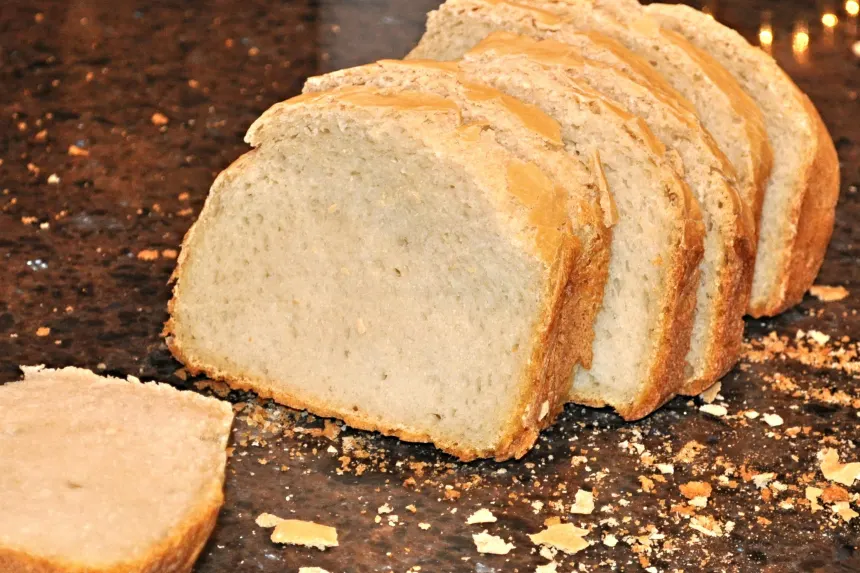 photo by KateL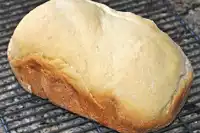 Ready In:

11hrs 30mins

Ingredients:

7

Serves:

8
directions
PRELIMINARY:

Your sourdough starter should have been fed the day before, and still have some active bubbles, and a layer of "hooch" on top, indicating active fermentation.

BEGIN:

Stir up the starter to mix it all together, and to collapse the bubbles for consistent measuring. (After you remove the cup of starter needed for this recipe, you should feed your starter to replenish it.).
For the Zo, place the wet ingredients in the bottom of the bread machine's pan.
Next, put the flour in the pan on top of the wet ingredients, followed by the rest of the dry ingredients.
Use a custom cycle: 1) Preheat 15 minutes. 2) Knead 28 minutes. 3) Rise#1 6 hours. 4) Rise#2 2 hours. 5) Rise#3: 1 hour 30 minutes. 6) Bake 62 minutes.
Check the dough after 3-5 minutes for consistency (especially the first couple of times trying this recipe). The mixed/kneaded batter should be a bit wetter than your usual bread dough, since some water will evaporate over the 11 hours, but it should still come together to make a (somewhat sticky and looser than usual) dough ball. If it is too wet or too dry, it won't knead properly, and you won't develop enough gluten to get a good rise and a smooth and light interior texture.
If the dough is runnier than pancake batter, you may need to add a tablespoon or 2 more flour to the dough to get it to come together and knead properly.
If your starter is more of a sponge than a batter consistency, you'll need to add a tablespoon or 2 of water to the dough. (Whichever you do, make a note of it and simply adjust the amount of water or flour the next time you make the bread.).
When ABM is done, remove loaf promptly and cool completely. If you can restrain yourself, let it cool 2 hours for maximum sourdough flavor.
Questions & Replies

Reviews
This was the first time I have used the custom settings on my Zo and I'm glad I still had the book, lol. I had to make the starter and for that I used Recipe #506175. Once the starter was ready I used this ABM recipe to make make the bread. It came out quite nice with letting it work overnight and made a fab roast beef sandwich for lunch. We'll have more with tonight's dinner. It has a nice texture and the crust was chewy, not crisp or hard. If you have Zo machine give this a try.