Salmon and Asparagus Lasagne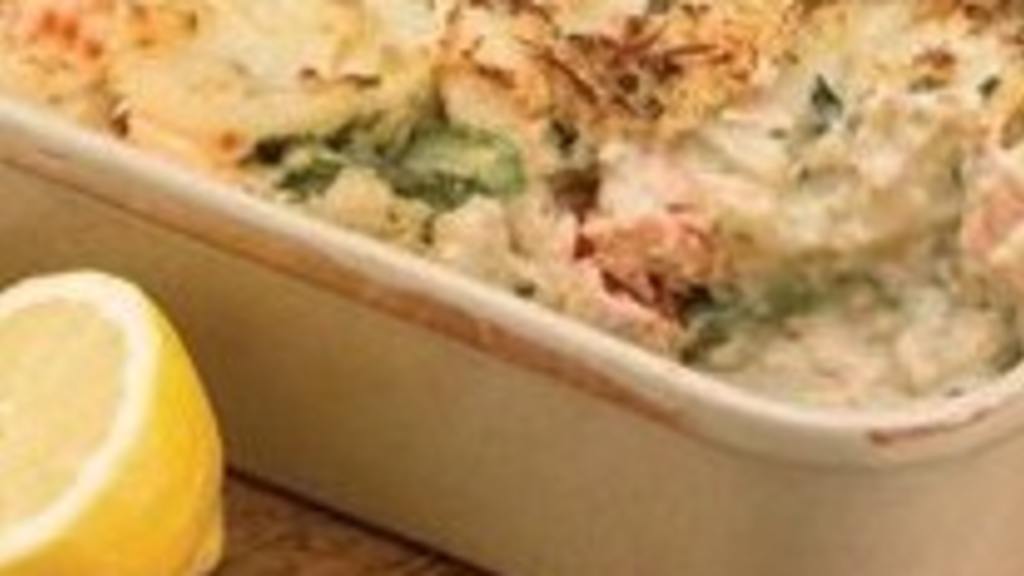 Ready In:

1hr 30mins

Ingredients:

14
directions
First make the bechemel. Stud the onion halves with the cloves and put them in a pan with the bay leaves and the milk. Heat until hot but not boiling, turn the heat down to an absolute minimum and leave to infuse for 20 minutes.
Discard the onion, cloves and bay leaves, put the saffron into a small dish and infuse in 1 tbsp boiling water.
Melt the butter in a large saucepan then add the flour, stir for 1 minute and take off the heat and gradually add the hot infused milk.
Return to the heat, add the dill if using and gently simmer for 10 minutes stirring constantly until as thick as quite thick pouring cream.
Season with salt, pepper and nutmeg and stir in the saffron, taste and adjust seasoning if necessary.
While the sauce is simmering, simmer the asparagus over a medium heat for 4 minutes only and run under a cold tap to halt the cooking process. It should be slightly underdone.
Slice the salmon thinly at a 45 degree angle across the grain
Preheat the oven to 200C/400°F.
To assemble the lasagne you need a large oven proof dish. Start with a thin layer of bechemel, then a layer of lasagne DO NOT OVERLAP THE LASAGNE SHEETS.
More bechemel then all of the asparagus in a single layer, cover with bechemel then another layer of lasagne.
Another thin layer of bechemel, then the slices of salmon and more bechemel to cover.
1 more layer of lasagne sheets, the rest of the bechemel and finish with the parmesan cheese on top.
Bake for 45 minutes until the top is nicely browned.
Delicious!