Rice Chile Verde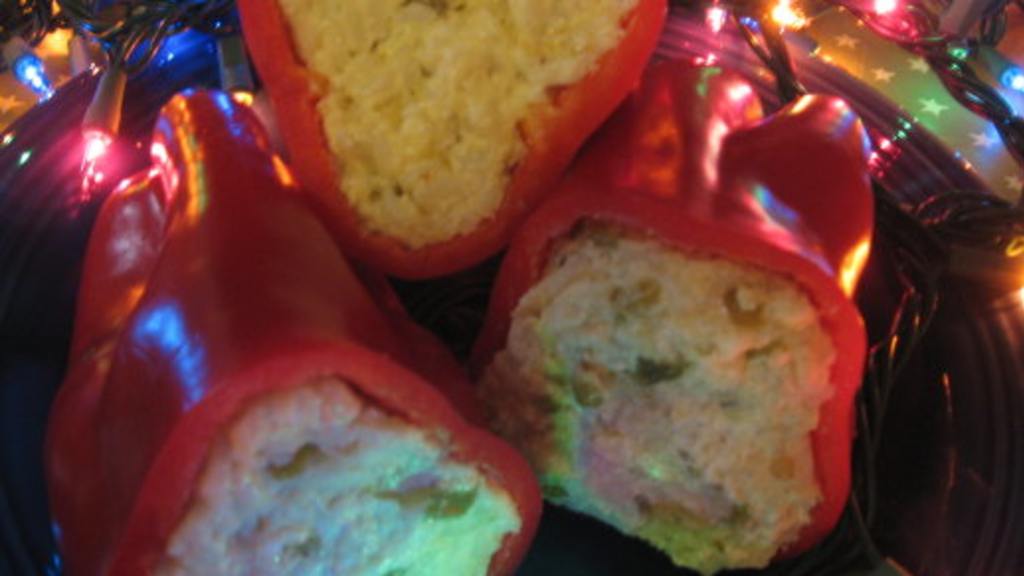 Ready In:

50mins

Ingredients:

6
directions
Cook 1 cup dry rice which makes 3 cups cooked rice.
Preheat oven to 350.
Combine sour cream, chiles and salt in a bowl.
Layer ingredients in a loaf pan. Or if doubling or tripling the recipe for a crowd layer in a removable crock from a crock pot that can be baked in the oven.
Layer as follows: a third of the rice, half of the sour cream mixture, half of the cheeses, a third of the rice, remaining half of the sour cream mixture, remaining half of the cheeses, remaining third of the rice, sprinkle top with extra jack cheese.
Loaf pan bakes at 350 for 25 min until bubbly.
Crock bakes approx 60-90 min until bubbly then can be in crockpot on low or warm for hours.
Join The Conversation
This isn't fancy or very photogenic, but boy is it delicious! I made a half recipe with a whole can of chilies. I made the rice the night before and it measured out 1 1/2 cups, but after chilling it must have shrunk because as I scooped out 1/2 cups to make the 3 layers there was only enough to make 2 layers. It didn't matter, I just added the goop on top of the rice and topped with cheese. Super easy, super tasty! Made for Please Review My Tag.

This was great! I hate to tell you, but I butchered the heck out of the recipe. Instead of chiles I used Rotel tomatoes w/ chiles. Then, after that, I used mexican shredded cheese blend for the cheese. I was just trying to use items up that I had on hand. I will definately be making this again- the way it's posted.

Good Heavens lady we NEEEEEEED you back at the library...I miss you very much, and EVERYONE misses this dish. This is probably the most terrible thing you can do to your waist, and simultaneously the MOST AWESOME rapture your tongue can handle without going numb! Isn't that always the way. Engrossed you sooo ROCK!!!