Red Lentil Loaf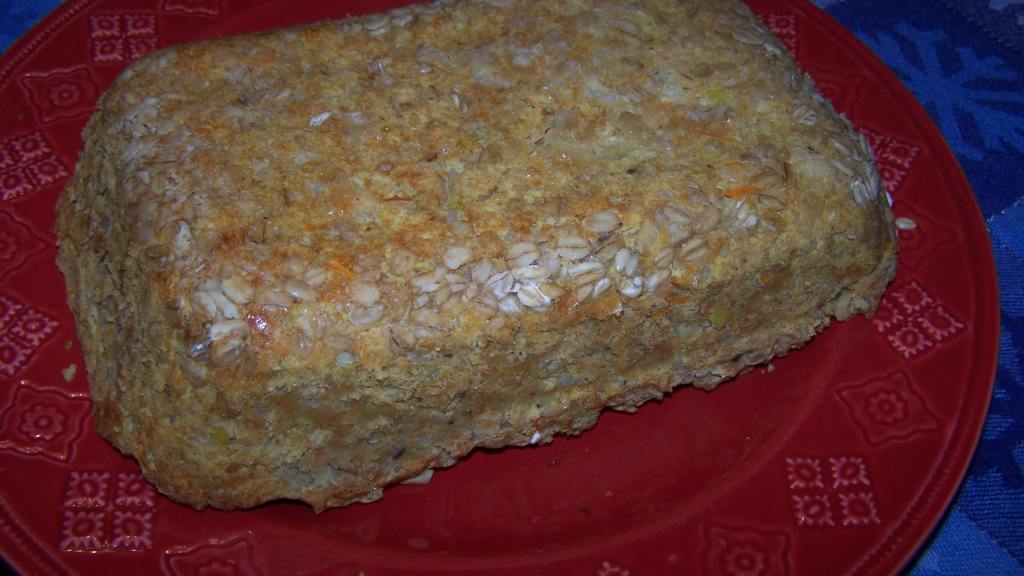 Ready In:

40mins

Ingredients:

11
directions
Cook your lentils.
Preheat oven to 350°F Oil a loaf pan and sprinkle sides and bottom with a tbsp of oats.
Whisk egg replacer and water until light and foamy.
In a large bowl, combine the egg replacer and lentils with the remaining ingredients. Add the bread crumbs if you desire a firmer loaf.
Press mixture into loaf pan and bake for 40 minutes. Remove from oven and let stand 5 to 10 minutes before slicing.
Serve with a red pepper sauce.

Directions for the lentils per request:

3 cups water to 1 cup dried red lentils.
Stove top, you are looking at 15 to 20 minutes.
Pressure cooker, 5 to 7 minutes.
That should give you 1 2/3 cup cooked lentils.
DO NOT SOAK.
Join The Conversation
I am not a vegetarian or vegan. That being said, I used an egg and added 1/3 of a cup of parmesan cheese and 1/4 cup of ketchup and served a slice of this loaf along side a piece of meat. I enjoyed it and my husband said it was OK and ate it (which is saying a lot). I cant wait to have the left overs for lunch. Thanks for posting.

Thanks, this was great! I omitted the egg and used my own brown rice "mix" which includes equal parts of brown rice, barley and bulgur. I topped it with my own homemade BBQ sauce (which I will post one of these days!!) It turned out wonderfully. We took it to an after church potluck and it was a hit with everyone! Thanks for posting!
RECIPE SUBMITTED BY
I WILL NOT say they are Vegetarian or Vegan any longer due to the database changes. I DO NOT WISH YOU TO RECOMMEND THEM. Consider them as faulty. It's your own fault if you trust them. Don't bother to review. Don't ask me a question. I won't answer. I'm not here anymore. I will NOT warrent any recipe on this site put up by me as correct due to Scripps problems. IF they claim to have fixed it, I still do not warrent any recipe as correct except the ones that I put up personally on the tripod site so use any recipe posted under my name at your own risk. Basic? Lots of luck. Now the ones at chef.philocrates.tripod.com [see De Gustibus Veg*n in link on top], yeah, I will take responsiblity for all of them and the ingredients. I put them up and any errors are all mine. No the door didn't hit me on the ### but the skid marks in the parking lot are mine.
View Full Profile