Rao's Blueberry Cream Cheese Filled Muffins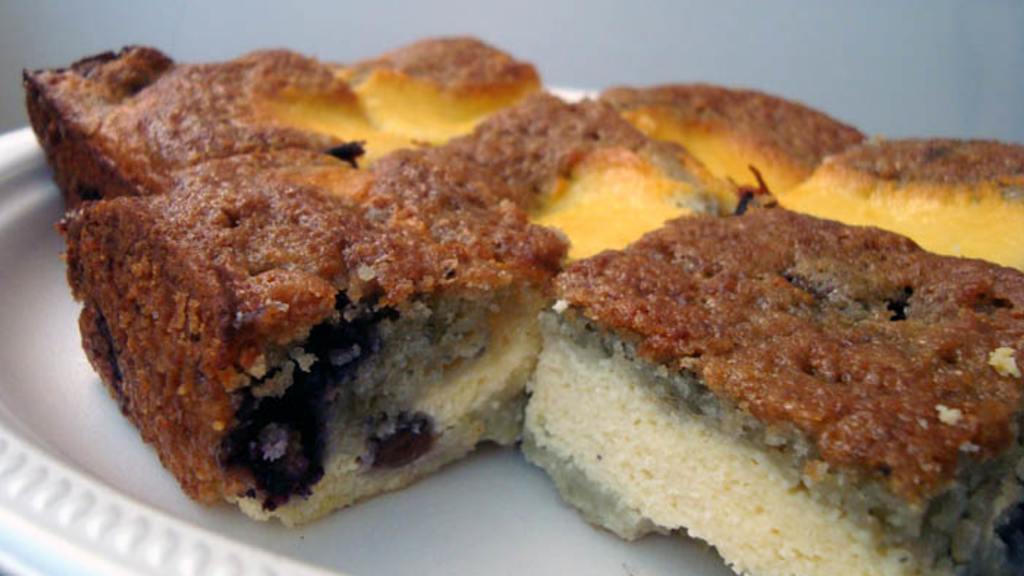 Ready In:

50mins

Ingredients:

14

Serves:

12
directions
Bring all ingredients to room temperature.
In a small pan heat the butter over a low heat until melted.
Increase heat and swirl gently until butter takes on a slightly brown color.
Add oil, stir and allow to cool slightly while the oven's preheating to 425°F.
Grease a standard 12 muffin tin, I prefer a medium coat of Crisco.
Mix filling ingredients in a small bowl and beat at medium speed (a hand mixer is fine) until well combined and creamy, about 2 minutes.
Mix dry ingredients in a large bowl and whisk to combine.
Add butter milk to cooled butter, stir and add eggs and vanilla, stir to combine.
Pour wet mixture into dry mixture, mix with a wooden spoon or rubber spatula until the dry ingredients are just moist.
Don't over mix.
Fold in blueberries and add spoon into tin, it will yield 12 muffins, so take your time and divide it evenly.
With two teaspoons (like the ones that you use at the dinner table) create a well in the center of a muffin and place a heaping spoonful of cream cheese in that well.
Do them one at a time and be sure not to go to the bottom of the muffin.
Once again there is enough to do all 12 muffins, so take your time and divide it equally.
Lightly sprinkle just a bit of brown sugar over each muffin.
Bake for 18-22 minutes, tops will be light brown and a toothpick inserted in the cake part of the muffin will come out clean.
Muffins should just be starting to pull away from the sides of the tin.
Allow to cool in pan for 20 minutes on a rack.
This seems like a long time, but the filling makes these delicate and the extra cooling time allows them to set.
Once removed from the pans allow the muffins to cool to room temperature on a rack.
Join The Conversation
Made more than 12 muffins, the cream cheese was hard to put in the middle. I felt like I needed three sets of hands. So I used a cake decorator tube and tip to squirt it in the middle. Most of my muffins have a whole in the middle where the cream cheese was, however they are still soft and yummy! This is going to be a replacement for my standard blueberry muffins!!! Thanks for posting!

 

These were the most delicious delicious blueberry muffins I have ever eaten; I am sure they are now going to become a family favorite. They are sooo moist and the cream cheese center is ooey gooey goodness.If you like cream cheese, this is a must-try recipe for you. I did have enough batter to make more than 12 good-sized muffins.