Orange Chicken Crock Pot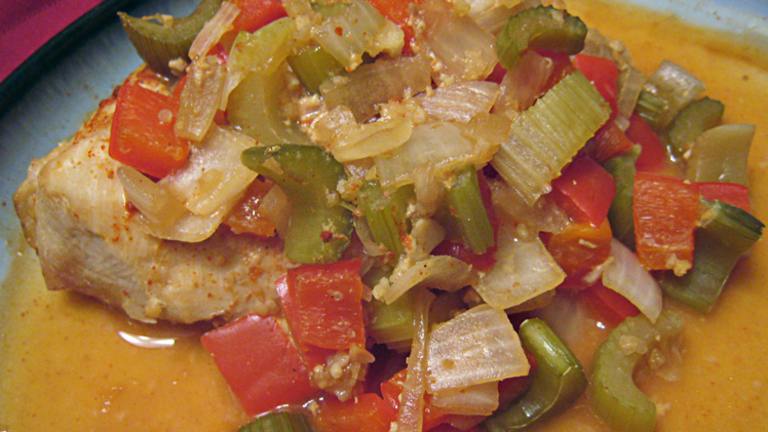 Ready In:

8hrs 10mins

Serves:

Units:
directions
Combine salt, cayenne pepper, chili powder and paprika.
Sprinkle over chicken.
Set aside.
Place onion, celery, bell peppers and garlic in bottom of slow cooker.
Place chicken on top.
Mix orange juice, peel, honey, Worcestershire sauce and ginger.
Pour over chicken.
Cook for 6 to 8 hours on low.
Submit a Recipe Correction
Ok - I made a lot of changes to this one to suit our family's needs and preferences. But I thought I'd do a review anyway in case someone is contemplating the same changes I made! I omitted the cayenne, onion, celery, orange rind, and ginger and doubled the amount of bell pepper (used red). I also used orange juice concentrate instead of orange juice, for fear that I'd taken out everything that would give it any kick. We LOVED the chicken - just the right amount of heat, crusted with spices, and so moist! Really good flavor combination with the spicy and the orange. The orange juice concentrate, I'm sorry to say, was entirely TOO strong for us. I'm going to try making it again with just plain orange juice the way the recipe says to! The four-star rating is for what I think it will turn out to be when I make it again. :)

Ok - I made a lot of changes to this one to suit our family's needs and preferences. But I thought I'd do a review anyway in case someone is contemplating the same changes I made! I omitted the cayenne, onion, celery, orange rind, and ginger and doubled the amount of bell pepper (used red). I also used orange juice concentrate instead of orange juice, for fear that I'd taken out everything that would give it any kick. We LOVED the chicken - just the right amount of heat, crusted with spices, and so moist! Really good flavor combination with the spicy and the orange. The orange juice concentrate, I'm sorry to say, was entirely TOO strong for us. I'm going to try making it again with just plain orange juice the way the recipe says to! The four-star rating is for what I think it will turn out to be when I make it again. :)