Light 'n' Fluffy Scones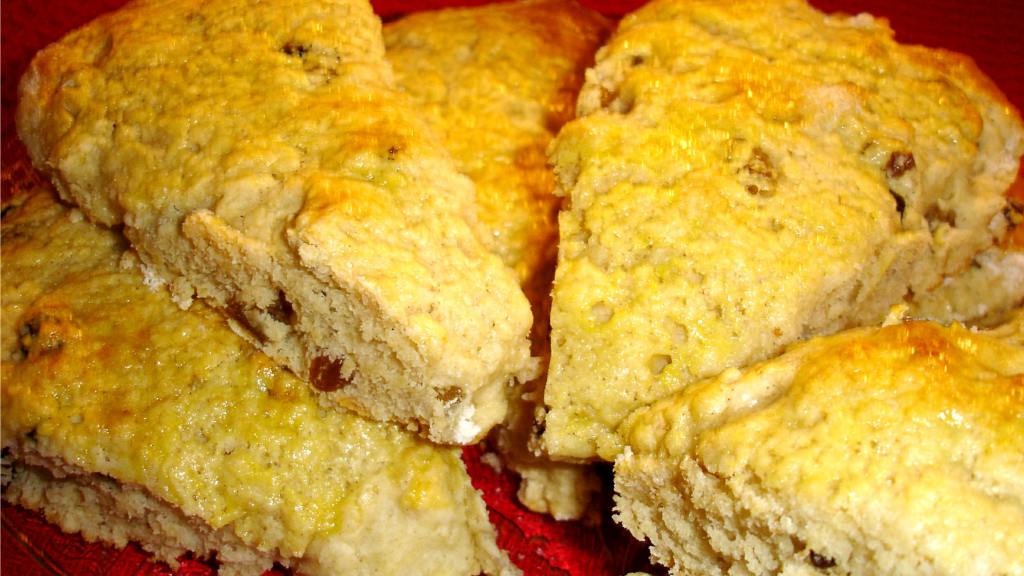 Ready In:

40mins

Ingredients:

12
directions
Pre-heat the oven to 200 C, 220 C in a fan oven or gas mark 7.
In a large bowl, mix together the flour, baking powder and salt.
Rub in the butter and oil until the mixture resembles fine crumbs.
Add the raisins or the mediterranean filling.
Make a well in the centre and pour in the milk.
Mix with knife, using a cutting movement, until it becomes soft.
The dough will be very sticky.
Flour your counter well along with your hands and scrape the dough onto the floured surface.
Knead very lightly to help work some of the flour into the dough, while shaping it into a round about 3cm thick.
The"kneading" shouldn't take more than a minute and the dough will still be sticky when you cut it.
Cut into 8 wedges and place on a greased baking sheet.
Brush with the beaten egg and bake for 15-20 minutes until risen, golden and springy to the touch.
Cool and then cover with a tea towel or put in a tupperware container to keep them soft for 2-3 days.
These are delicious served warm with butter.
Join The Conversation
I swear, when she tasted them, our friend actually said, "These are SO fluffy and light!" I showed her the "Light 'n' Fluffy" printout and we all had a good laugh. These were her favorites. True to its name, and super easy to make. These were my first scones ever, and I thought they'd be really involved. So glad to be proved wrong. Perfect with Double Cream (Recipe #51728) and good jam.

I've made these twice now, and they came out soft and tender both times! The first time I made them, I found the dough to be very hard to work with, because it was so wet and sticky. When I made the scones again, I used a little less milk, and although the dough was still sticky, it was much easier to work with. I made the raisin version both times. The first time I made them, the scones were not sweet enough for my taste. The raisins have a certain sweetness, but I felt they needed about 1/4 cup of sugar, which I included the second time around. (They tasted great!) I spiced them up with 1/8 of a teaspoon of ground cardamom, and the same amount of cinnamon, and sprinkled sugar on top of the scones after brushing on the egg. (Tip: Dip knife in flour before cutting into the dough, and also flour the spatula when placing wedges onto baking sheet. It will keep the dough from sticking to the utensil.) Sackville Girl, I'll be trying the Meditteranean version of the scones in the near future. I've never tried anything like that before, but they sound tempting! Thanks for posting!