Incredible Lemon Cake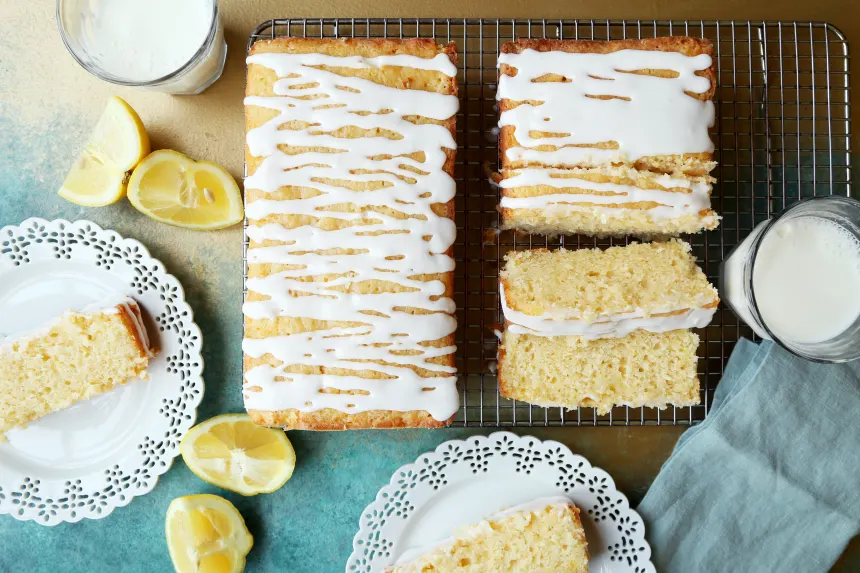 photo by Jonathan Melendez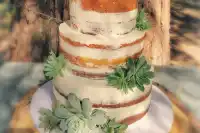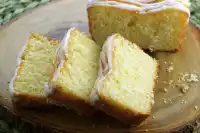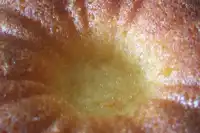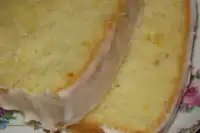 Ready In:

1hr 30mins

Ingredients:

13

Serves:

10-12
directions
Preheat oven to 350°F.
Grease and flour 2 (8 1/2 x 4 1/4 x 2 1/2-inch) loaf pans, lining the bottom with parchment paper, if desired.
Cream, using paddle attachment, butter and 2 C granulated sugar in bowl of electric mixer until light and fluffy, approximately 5 minutes.
With mixer on medium speed, add eggs, 1 at a time, and the lemon zest.
Sift together flour, baking powder, baking soda and salt into a bowl.
In another bowl, combine 1/4 C lemon juice, buttermilk and vanilla.
Alternately add flour and buttermilk mixtures to batter, beginning and ending with flour mixture.
Divide batter evenly between pans, smoothing the tops.
Bake 45 minutes- 1 hour, until tester comes out clean.
When cakes are done, cool 10 minutes.
Meanwhile, combine 1/2 C granulated sugar and 1/2 C lemon juice in small saucepan, cooking over low heat until sugar dissolves.
Remove cakes from pans and set on wire rack over jelly pan (best to set upside down on rack so that syrup is spooned onto the bottom of the cake as it will absorb better than spooning over the top).
Spoon lemon syrup over cakes.
Allow cakes to cool completely.
Glaze: Combine confectioners' sugar and lemon juice in a bowl, mixing with whisk until smooth.
Pour over the tops of the cakes and allow to drizzle down the sides.
Garnish with 2 lemon slices and some greens (e. g., Italian parsley or mint leaves), as desired.
Questions & Replies

Reviews
Wow! You better like lemons for this recipe. I loved it. A tip from the show - to get 1/3 c grated zest easily, remove the zest with a vegetable peeler in strips. Put the zest and the amount of sugar for the recipe in your food processor. Use the sugar as directed in the recipe. This makes quick work of all that 'grating'!

 

The first time I made this cake, I didn't read the instructions properly (missed that "divided") and put the whole 3/4 c lemon juice in the batter, then (when I realized the mistake) added 1/4 c milk instead of the other way around. I don't make it any other way now. I love the glaze, but don't bother with the syrup (with all that juice, it's very lemony by itself). Having said that, this has become my go-to cake for just about any occasion, and I get requests for it all the time. I've always meant to say thanks for the recipe!

 

This cake was great! Sooo buttery, and lemony from all that wonderful fresh zest. The smell alone will take your breath away. I did end up making mine in a bundt pan. I just added about 15 minutes onto the cooking time, and it came out great. The lemon glaze drizzled over the top really looked nice over the bundt cake. AND, this recipe is no longer posted on the FoodTV website! Thanks Ducky for sharing so we can all get a chance to make this lovely cake!

 
Tweaks
Wow.. Wow..Wow. I love this cake. The lemon flavor is perfect. The crumb is tender, moist and soft. I skipped the syrup and the glaze because we don't like things too sweet. Also, I used yogurt instead of buttermilk since that is all I had. I baked it for 65 minutes and boy is it good. Keeper recipe. Thank you.

 

I am an amateur cook and could really have messaged up this cake in my haste. I added ALL if the lemon juice to the cake instead of dividing it, had to create my own buttermilk with the help of another recipe (hint 1 cup milk and 1 TB of lemon). I also, didn't have the lemon peel required - just scant enough from 1 lemon.<br/><br/>As I said, I could have really made this a bit mess, but I took a cup and strain off about 1/2 cup of lemon juice before I stirred it in and held my breath. The cake came out beautifully after 45 minutes of cooking. I added the syrup and not the glaze - it all seemed to much. However, I get the idea of people liking the icing.<br/><br/>Overall, when I rate recipes, I rate terrific taste, ease and whether it's dummy proof -- it had all of these qualities. Also, if you have kids, you'll love it just as much as them. Kudos to Ducky!!

 
RECIPE SUBMITTED BY
Current (9/07) review criteria: 5: WOW! This is something with which to impress the guest! 4: We really liked this and will make it again. Instructions were easy to follow. 3: Good basic recipe but needs something to make it a 4 for us and/or there is a problem with instructions. 2: We didn't like the flavor/taste/texture and/or there is a major problem with the instructions. 1: Inedible for us.
View Full Profile