Hot Tuna Sandwich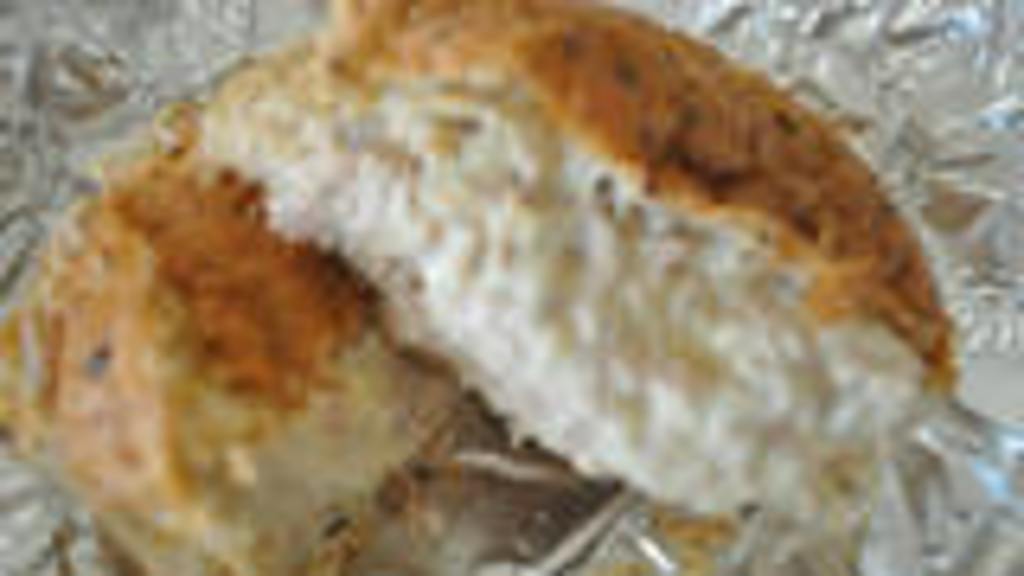 Ready In:

25mins

Ingredients:

8
directions
Wearing gloves, carefully remove seeds and chop the jalapeno pepper.
In a medium bowl, mix the cheese, tuna, jalapeno, lemon juice, mustard, salt, and cream cheese.
Scoop out the center of the hamburger buns. Fill each bun with tuna mixture.
Wrap each sandwich in foil and heat at 425 degrees for 15-20 minutes.
Sandwiches can be frozen before heating.
Join The Conversation
This was a nice little hot tuna recipe. My husband loves tuna melts, so I thought he would like it and he did except for my stale buns (don't use leftover frozen buns, buy some new nice hearty ones). I left out the pepper but added a few drops of hot sauce instead, otherwise made like the recipe called for. I can't eat cheese, but can handle a little cream cheese so I made mine in a separate bowl with no cheddar cheese and it still was very good. I think the cream cheese makes it such a nice smooth consistency.

I used a small 95g tin of tuna in spring water which gave me 2 1/4 ounces of tuna once drained and added to all the other ingredients as listed for 1 serve and put into a wholemeal/wholegrain bun and wrapped in alfoil and put in a 175c fan forced oven for 15 minutes and enjoyed this delicious warm sandwich and the addition of the chilli is so important, I used a small red thai chilli seeds and all, thank you loof, made for Aussie/Kiwi Recipe Swap #63 April 2012.

I'm not usually a fan of canned tuna, but for some reason I picked up a can, and needed something to do with it. After making this sandwich, I'm going to buy some more! I loved the creaminess from the cream cheese, so much better than mayo :) I used 2.5 ounces of tuna, and made one sandwich. I also used mild canned green chiles (about 1 teaspoon) instead of fresh jalepeno, and just to add a bit more vegetable to my meal, a couple of chopped canned artichoke hearts. I absolutely loved it, and plan to make a bunch to freeze for future lunches. Thanks for posting a real winner!

Stand up and take a bow loof...a solid five stars for this little beauty!!<br/>We are fans of Tuna Melts ( I like mine with Branston Pickle-an English thing I think!), so I never doubted that we would like this.<br/>I used fresh Parmesan and Black Pepper rolls from my local bakery ( delish!) and Dijon Mustard, as it didn't stipulate what sort to use.<br/>This was fantastic...we REALLY enjoyed this. The cream cheese was a great alternative to mayo, and the jalapeno ( I used the sliced ones from a jar!) was a fabulous addition.<br/>DH munched away with real gusto..and requested it again for lunch yesterday..this time no rolls, but made into quesadillas..which were equally scrummy!!<br/>Thanks loof...a much enjoyed recipe,that will be making a repeat appearance again soon!!<br/>Made for PRMR.