Bergy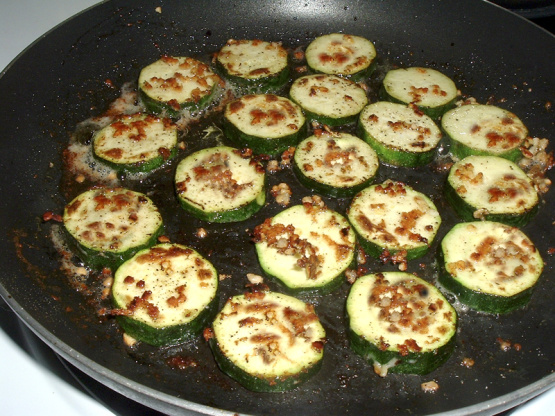 Top Review by DaddyO
My wife and I really don't like zucchini, but she was craving zucchini so I thought we 'd try this... and it rocks! We loved this dish and have now put it down as one of our favorites. I did use some garlic salt in place of the garlic and it worked well. Next time I'm going to try something lower fat than the butter for frying to see if we can't make them a little healthier.
Must have large frying pan.
Slice zucchini 1/4 slices.
Melt butter in pan according to taste.
Add zucchini and cover each slice with lemon pepper, garlic& parmesan.
Flip over and let cook until browned approximately 2-3 minutes.
Repeat on other side.
Small tip- wipe out frying pan between batches, to avoid to much blackening.