Acerast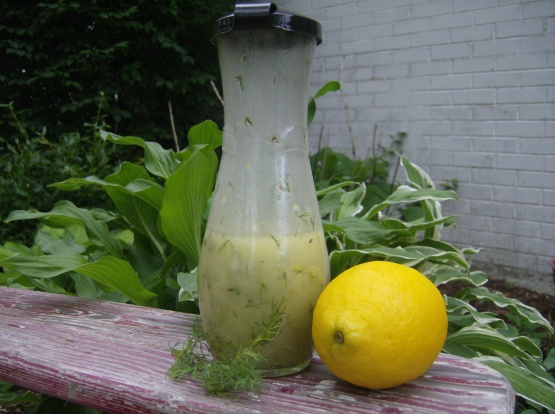 This is a zippy and quick salad dressing taken from a low carb cooking book.

I really enjoyed this dressing. Had no dill seed so didn't use it. As some other reviewers suggested, I added 1 tablespoon Key Lime Honey to the mixture for a little sweetness and to cut the acid a bit. It was a lovely light dressing served over mixed baby greens. Thanks! Made for the FAMILY PICKS round of ZWT5, for the Bodacious Brickhouse Babes.
Beat all ingredients together until well blended.
Chill and serve.
How quick can you get.