Rita1652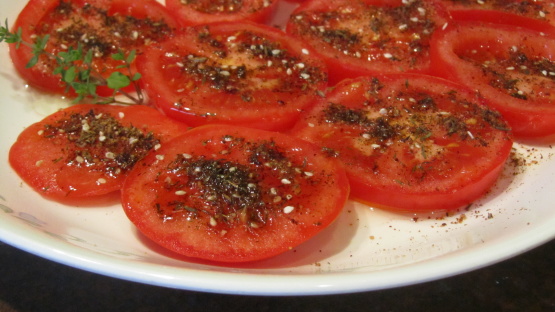 I made this up one evening using za'atar sent to me by Sue L! Very simple & everybody raved.

Refreshingly easy! I made this without cooking! Kept it raw. Since my tomatoes were vine ripened. Great for hot days! Thanks.
Preheat oven to 400°F.
Core tomatoes & slice into thick rounds (thirds or fourths).
Place in 1 layer on a large sided baking sheet. Drizzle a small amount of olive oil on each tomato & sprinkle za'atar on top.
Bake for 10 minutes or until hot but not mushy.