Ww Honey-Glazed Salmon With Wasabi - 4 Points
lazyme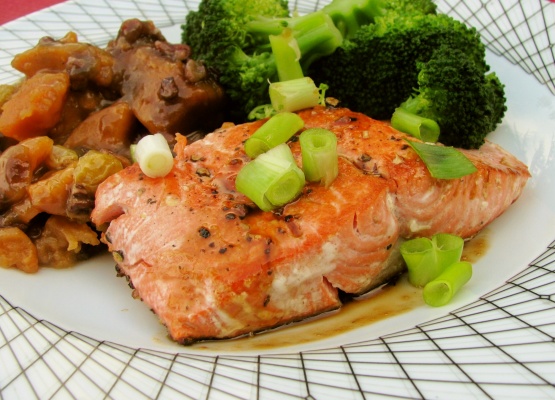 This is out of the "Take-out-tonight" WW cookbook. It says you can use salmon steaks with this dish. Great served with a refreshing cucumber salad. It's easy to prepare, requires virtually no chopping and is ready in less than 20 minutes. Zaar would not accept Mirin (1st ingredient) so posted it in parentheses.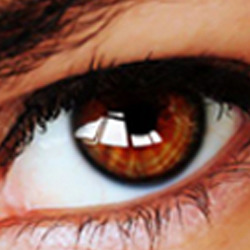 This was my first time to use Wasabi paste, and loved it in this easy sauce! I cooked the salmon in a Pyrex dish in a 425F oven for 8 minutes, and the sauce thickened nicely in the saucepan, during that time ~ (I forgot to garnish!) ~ Tagged for Zaar Stars.
To make the sauce, bring the mirin, vinegar, soy sauce, honey, ginger, and wasabi to boil in a small saucepan.
Cook, stirring occasionally, over medium-high heat until the flavors are blended and the sauce is thickened, about 5 minutes.
Remove from the heat; cover and keep warm.
Meanwhile, sprinkle the salmon with the salt and the pepper.
Spray a large nonstick skillet with nonstick spray and set over high heat.
Add the salmon and cook, turning once, until the fish is browned on the outside and opaque in the center, about 4 minutes on each side.
Spoon the sauce over the salmon.
Sprinkle with the scallions.
Serve at once.