Worcestershire Broiled Halibut Steaks
Bergy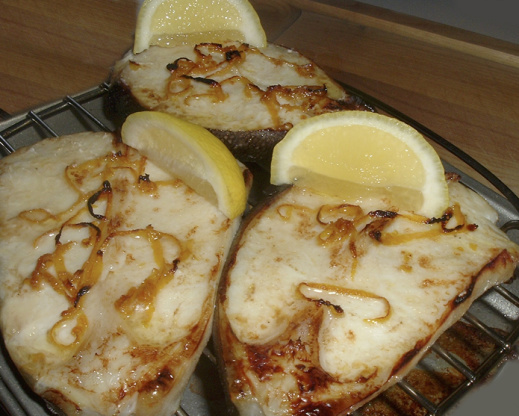 Love Halibut done this way!, Simple easy and very good. Serve with lemon slices

I used this recipe to help me since I'm so inexperienced with cooking fish. This was pretty good. Not something I'd eat all the time, but very good. I served it tonight and it got good reviews from my picky husband and I both. I think slivered almonds would've been nice on this as well. I'm going to try letting the fish marinade in the sauce overnight before broiling next time. Thank you for this recipe.
Place the steaks on a rack in a broiler pan.
Combine orange juice, peel, worcestershire sauce& salt.
Brush lightly over the steaks.
Dot with butter.
Place under the broiler for 10-12 minutes or until the fish flakes when tested, baste with remaining worcestershire sauce.