Wonderful Chicken Marinade
Juenessa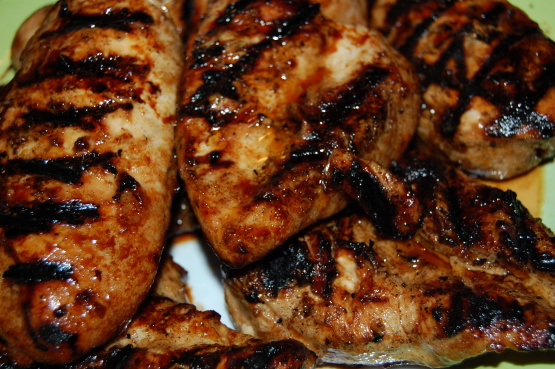 A wonderful-tasting chicken marinade, with just the right blend of ingredients to produce a delicious flavor...this chicken can be grilled or baked in the oven, but the flavor is best when grilled. Plan ahead, the chicken needs to marinade in the fridge overnight.
We loved this! Simple to make and easy to eat! Yummy. Thanks for a great change to our usual lineup!
Mix all ingredients in a blender; pour over chicken pieces.
Let marinate in the fridge overnight.
Grill or oven-bake the chicken.
To grill; remove the chicken from marinade, let the marinade drip off; grill until chicken is cooked.
To bake in oven; remove chicken from marinade.
Place the chicken in a baking dish.
Bake for 40 minutes, or until chicken is done.