Whole Roasted Cauliflower With Olive Oil and Capers
ChefLee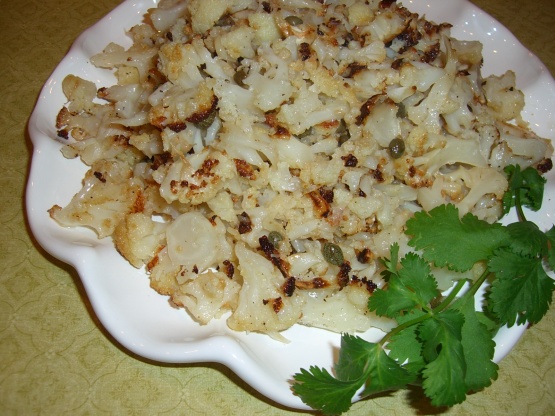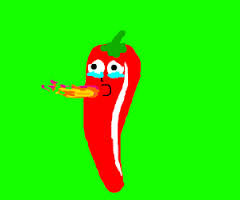 Good stuff!! I really love capers and they enhance the roasted cauliflower perfectly!! I chopped my cauliflower so I only roasted it for 40 minutes at this high of a temperature, it was just right at that point. Thought this was great, will make again!!
Put oven rack in middle position and preheat oven to 450°F Lightly oil a 9-inch pie plate or square baking dish.
Core cauliflower, leaving head intact, then discard core and put cauliflower head in pan.
Drizzle 2 tablespoons olive oil over top of cauliflower and sprinkle with 1/2 teaspoon salt. Bake until tender, 1 to 1 1/4 hours. Transfer to a serving dish.
Whisk together lemon juice, capers, pepper, and remaining 1/2 teaspoon salt in a small bowl, then whisk in remaining 1/4 cup oil.
Surround cauliflower with parsley sprigs and drizzle cauliflower and parsley with dressing.