Basic Vinaigrette Dressing With 8 Variations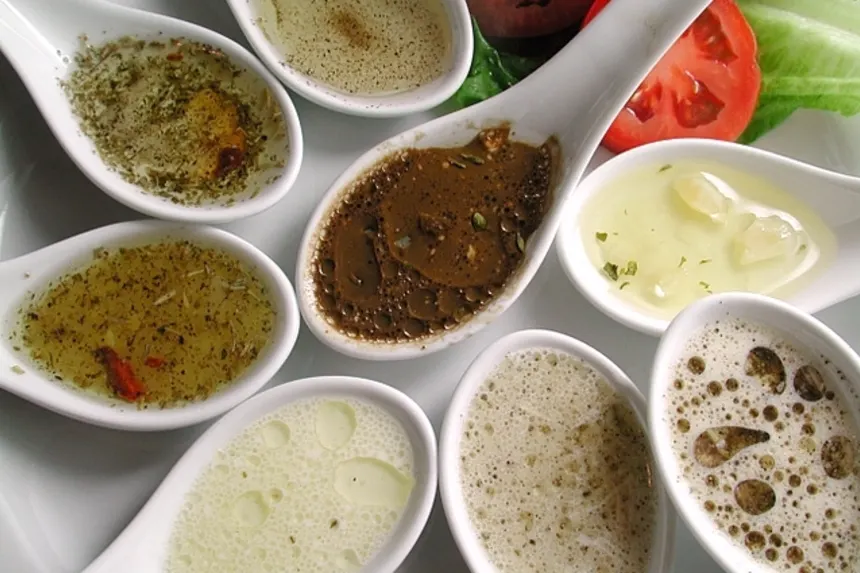 photo by Chef floWer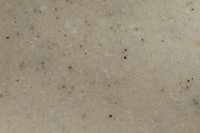 Ready In:

15mins

Ingredients:

34
ingredients
Basic Vinaigrette

3

tablespoons oil (I prefer extra-virgin olive oil)

2

tablespoons vinegar (white, cider, wine, ..., not balsamic)
black pepper (I prefer fresh-ground)

Italian Vinaigrette

basic vinaigrette (use EVOO and red wine vinegar)

1⁄2 teaspoon minced garlic
1⁄2

teaspoon italian seasoning

1

pinch crushed red pepper flakes (optional)

Lighter Bacon Dressing

basic vinaigrette (use canola or corn oil and cider vinegar)

1

tablespoon crumbled bacon
1⁄2 tablespoon finely minced onion

1

pinch celery seed (optional)
1⁄4 teaspoon prepared mustard (optional)

1 -3

teaspoon brown sugar or 1 -3 teaspoon another sweetener, to taste

Mustard Dressing

italian vinaigrette

1

teaspoon prepared mustard (I recommend Dijon or spicy brown)

1 -3

teaspoon honey (optional) or 1 -3 teaspoon another sweetener, to taste (optional)

Basic Creamy Vinaigrette Dressing

basic vinaigrette

2 -3

2 -3 tablespoons sour cream or 2 -3 tablespoons plain yogurt

Parmesan-Pepper Dressing

basic creamy vinaigrette dressing

1

tablespoon grated parmesan cheese
1⁄8 teaspoon fresh ground black pepper (to taste)

Creamy Garlic Dressing

basic creamy vinaigrette dressing

1

garlic clove, put through press

1

pinch italian seasoning (optional)

Lemon Dressing

3

tablespoons olive oil (I prefer extra-virgin)

3

tablespoons lemon juice
1⁄2 teaspoon oregano
1⁄2 teaspoon minced garlic

Balsamic Vinaigrette

3

tablespoons oil (I prefer extra-virgin olive oil)

1

tablespoon balsamic vinegar

1⁄2 teaspoon minced garlic

1

pinch italian seasoning (optional)
directions
Shake all ingredients for your chosen variation together in a tightly-lidded container OR whisk together in a small bowl.
Let stand 10 minutes to rehydrate dried herbs and blend flavors.
Shake again then dress salad as desired.
Note -- I recommend the lemon dressing on spinach.
Note -- I recommend the Bacon Dressing, Mustard Dressing, and Balsamic Vinaigrette on strong greens such as escarole, curly endive, and dandelion greens.
Note -- The sweeter version of the mustard dressing is great for a vinegar coleslaw if you discover that you have accidentally gotten one of those occasional cabbages that are a touch on the bitter side.
Note -- feel free to play with other seasonings, more complex blends, flavored oils, and flavored vinegars. Once you've learned the technique you can customize your salad dressing to suit just about any meal.
Questions & Replies

Reviews
I made the Lemon Vinaigrette salad dressing - tweaking it by adding a few extra spices - Mrs. Dash No-Salt table seasoning and Mrs. Dash No-Salt Garlic and herb seasoning. I also added splash of low sodium soy sauce and a drop of honey. I made the dressing for a salad I was bringing to a party and it was a big hit! Definitely much better than bottled dressing.

 
Tweaks
Added 1 TBS of each, for basic creamy vinegrette, 1 Tbs mayo 1 Tbs Sour Cream 1 Tbs Yogurt (Fage Reg-Greek). Old Blue Cheese recipes homemade were made with 1/2 mayo & 1/2 Sour Cream with crumbled Blue Cheese and buttermilk ;just enough to thin out. So that combo with garlic or Anything works GREAT in this basic recipe. Taste for salt & pepper amounts, readjusting as you go.. CREAMY GARLIC W/ combo of all three is Delicious!! Thanks for the post!!