Wheat Bread ( Bread Machine Assisted )
Mark T.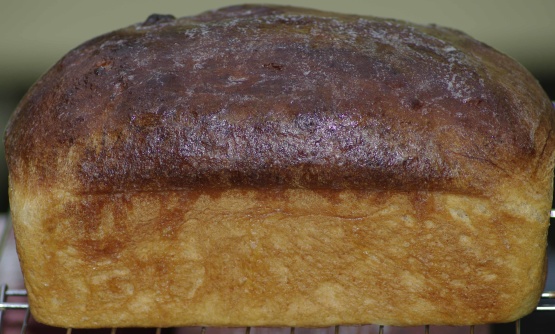 This is my mother's recipe. It tastes great right out of the oven or used for toast. Very light for a wheat bread. The kneeding is done in the bread machine and the baking is done in the oven so the loaf looks more traditional.
Put the water in the bottom of the bread machine bread pan.
Add the powdered milk, bread flour, whole wheat flour salt and sugar.
Add the butter, yeast and gluten.
Set bread machine on dough setting.
When bread machine is finished, pre-heat oven to 170 degrees and TURN OVEN OFF.
Add bread dough in a bread pan to the pre-heated oveh that has been turned off and let rise 20 to 30 minutes.
Take risen loaf out of oven and and pre-heat oven to 375 degrees.
Bake bread in oven for 30 minututes.
Remove bread from pan and cool on rack.
Spread a small amout of butter on top as bread is cooling.